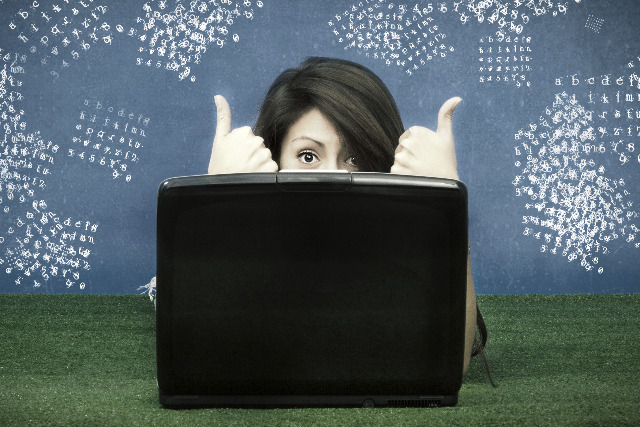 Having worked with bloggers for over five years, we think we've got to know them pretty well. But as any digital marketer or blogger will tell you, five months, let alone five years, is a lifetime in the online world, and so a lot has changed in this time. In order to find out just how much things have changed, Yomego conducted the UK's largest ever study into the state of blogger outreach.
Influential resource

Blogs are no longer just online personal diaries but potential revenue streams for those with a captive audience and a story to tell. Trailing only retail and brand sites, they currently rank as the 3rd most influential digital resource guiding consumer purchasing decisions (Technorati, 2013).
Despite their popularity and clear importance to marketers, our study showed that a significant number of brands and agencies appear to be missing the mark with their blogger outreach efforts.
Exploring the blogger-brand relationship
In order to get to the bottom of why the blogger-agency disconnect exists, in July we talked to over 250 bloggers and publishers from 86 blogging categories who completed our survey and attended two roundtable discussions to ascertain:
Why is blogger outreach important to brands?

How has the market changed in the last year?

Who is blogging in 2014 and what are their expectations from brands?

Where are the future opportunities for marketers and bloggers to work well together?
Reaching out

The majority of bloggers still enjoy being approached by brands, and those brands willing to go the extra mile in cultivating relationships will be best placed to reap the vast rewards from blogger outreach.
Do you enjoy being approached by brands?
What sort of demographic factors impact blogger-brand relations? As the below table indicates, 73% of 16-24 year old bloggers in our survey hope to make blogging a career, a ratio which falls steadily as bloggers get older.
Taking these observations into account, how important a role does money play in the blogger-brand relationship, and is it really as much of a factor as many in the industry perceive it to be?
Over half (55%) of the bloggers surveyed in our study said that the question of whether or not to expect payment from a brand in return for blogging was dependent on the agency, brand or the blogging activity in question. Meanwhile, a modest 26% said that they would always expect monetary compensation in return for blogging.
The life of the lifestyle blogger
With bloggers like Tavi Gevinson of Rookie and Sasha Wilkins of Liberty London Girl leading the charge, lifestyle blogging has become an incredibly popular niche. For many fashion and lifestyle brands, winning the support of these social influencers is crucial to their success. With brand marketing efforts leaning so heavily on the support of social influencers, how has this affected the dynamic of brand-blogger relationship?
As the above chart indicates, over 90% of bloggers in fashion, lifestyle and beauty now expect to receive payment or compensation in return for blogging, with over 60% of bloggers in areas like food and drink, business and finance and health and fitness expecting the same.
Interestingly, agencies seem to have improved their outreach efforts over the last 12 months within those niches where money is seen to be less important. 33% of comic book bloggers for example, reported that in the last year, the quality of blogger outreach had got 'much better', while more congested and commoditised niches like business and finance show little to no improvement at all.
Key Learnings for Brands
The scale of our report is unprecedented and so represents a uniquely rich snapshot of bloggers' thoughts and feelings towards brands. As marketers continue to grapple with the issue of organic visibility through both search and social, blogger and influencer outreach is likely to only increase in popularity among marketers and PRs alike.
But at the core of this study is a cautionary message. There is no shortcut to success and no faking your proposition.
Successful, meaningful brand advocacy has always been founded upon trust first and foremost, but somewhere along the way, many marketers appear to have forgotten that. For those willing to invest the time and effort however, the rewards are significant.