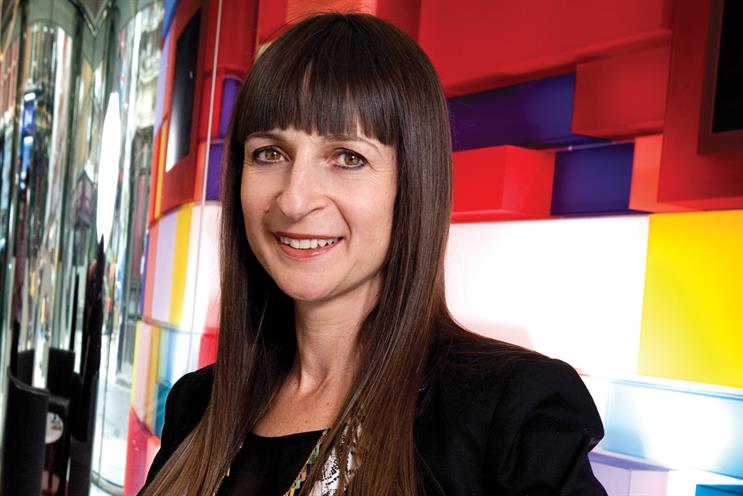 You might have heard the story before. It's 1994. A new mobile-phone network is preparing to launch and WCRS has been given the task of promoting it. A week after beginning work on the campaign, Robin Wight picks up a pad on Larry Barker's desk. "That's it! Genius!" he proclaims. Written on the pad is: "The future's bright, the future's Orange."

Those few words became more than the basis for a TV ad. It entered the vernacular. It won numerous creative and effectiveness awards. And it created £3 billion of shareholder value.

It may have been so much more than a simple ad campaign but, of course, that's all WCRS got paid for. Sure, the agency also received plenty of plaudits along the way, and won new business directly as a result of its success, but charging for simple outputs rather than the value of an idea in this case seemed to signify a significant undersell.

Twenty years on from that Orange campaign, much in the industry has changed, but the way agencies value their business has not. It is a ridiculous notion that the creation of transformative brand and shareholder value is not rewarded differently to business-as-usual thinking. And what's more frustrating is that incorporating a value-based remuneration model is as much a win for clients as it is for agencies.

A structure that incorporates value-based remuneration and rewards innovation and risk can not only ensure agencies get more fairly compensated, but provides clients with real net growth.

That's why I was pleased to see the IPA and ISBA taking the issue so seriously as part of the IPA's Performance Adaptathon, held in London earlier this week. The event featured a number of debates on how creating value defines an agency's proposition and how we can start to move the marketing budget from an expenditure to an investment.

Ian Priest, the IPA president, called for a new framework based on how we contribute value to client business, underlining an agency/client relationship that works in a way with which no ad hoc supplier can compete.
A value-based remuneration model is as much a win for clients as it is for agencies
Of course, some people will scream that we've been over this issue before. And, despite protestations, very little has changed. But not only have we recently seen an increased appetite in clients wanting to partner with agencies on new remuneration models, the pace of the industry has changed so that there has never been a better time to really make some progress. Agencies have never been more agile and adaptive. Technological developments have played a part in this. What we do for clients is so far from what we used to do that transformation is needed now more than ever. Emerging technologies also mean that the cause and effect of the value that agencies are providing can be seen in the short term. And let us also not forget that we're in an era of accountability in the boardrooms – if clients want us to be aligned with their goals, then we need to be paid according to their success.

It comes down to focusing not just on inputs, outputs or outcomes, but all three. At Engine, across all of our dis­ciplines, we're championing a model that segments three different styles of work we can deliver for our clients: the day-to-day work we do, broader consultancy and business transformation. This recognises that creating new routes to market, new ways to engage with consumers, invention and innovation are not the same as business as usual.

Currently, the majority of an agency's income comes from the day-to-day, maybe 20 per cent from consulting, while business transformation accounts for a marginal amount. Time and focus are then distributed according to these figures. But transformational thinking is where agencies can create ideas that make a real change to a business, and that's where we should be allocating more of our energy.

The margins for our work in this area should also be far greater than in the day-to-day. In essence, getting paid for what clients really value.

It's a model that requires strong relationships between us and our clients. But the very best relationships are partnerships anyway – a value journey that client and agency travel together.

There was a time when discussing performance-related pay with prospective clients was little more than pitch theatre. An ambition that everyone knew would never materialise. That has changed. Agencies are beginning to back up their words with some action. So hopefully when the next big, brand-defining campaign comes round and transforms a business, it will become the norm that the agency responsible will see a transformation in their bottom line too.

Debbie Klein is the chief executive of Engine. For more information on the next steps for the industry following the IPA's Performance Adaptathon, go to www.ipa.co.uk/adapt