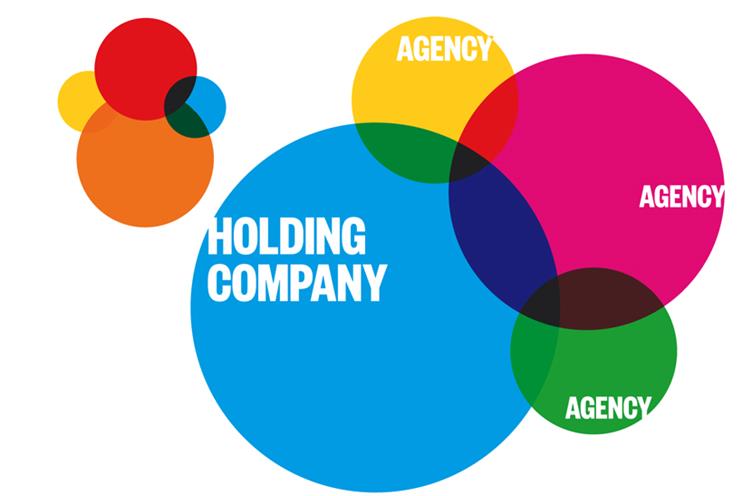 Then rumours began circulating last year that the Adam & Eve/DDB co-founders' earn-out was uncapped, many people in the industry could hardly believe it. After all, the £60m valuation cited at the time of the deal was already a handsome figure to pay for an agency with 60 or so staff and 22 clients. But five years later (and three Campaign Agency of the Year accolades down the line), no-one could doubt the success of the merger – even if they might come over a bit green at the idea of the founders netting a combined £110m.
It's not the first time Omnicom has agreed to an unlimited earn-out and there have been similar instances in the US. In contrast, WPP avoids uncapped earn-outs due to the listing rules for UK main market-quoted companies. Sir Martin Sorrell, chief executive of WPP, says this is because of the risk an uncapped earn-out could "result in bankruptcy". Given Omnicom's market cap of $16.4bn, the figure of £110m was perhaps a little way off from putting the US ad giant into liquidation but it was enough for one senior Omnicom executive to describe the purchase as the biggest the group had made in recent times.
Holding companies have always looked to acquisitions for growth and 2017 has been no different. In the UK, the two most notable deals in the advertising space have been Omnicom's TBWA taking a majority stake in Lucky Generals and Interpublic buying 101 to bolster its MullenLowe London offering. Such deals are usually about attracting more work from brands by expanding geographical reach, reviving an underperforming office or expanding a technical offering, but they are rarely prompted by an outward or specific request from a marketer.
Publicis Groupe's €1.4bn write-down of its digital business Publicis.Sapient took the shine off Maurice Lévy's final full-year results as chief executive in February
But why do some acquisitions enrich both the founders and the holding companies' shareholders while others end up in write-downs or the courts? James Murphy, co-founder and group chief executive at Adam & Eve/DDB, speaking from his recently purchased second home in the country, says "ambiguity" is the main reason why many mergers go awry. "Ours was an unambiguous deal. DDB was looking to revitalise its London agency and bought Adam & Eve to take it over," he says. "Adam & Eve people had all the key positions and so we were able to make the change happen. DDB had very strong planning and effectiveness teams. It had good hardware, it just needed new software."
The combined 101-MullenLowe London entity is already trading simply as MullenLowe in a bid to be clear about its future and avoid the mistakes of previous Lowe mergers. Executive partner Tom Knox says he resisted former global boss Michael Wall's recommendation to drop the DLKW name "for the wrong reasons" when the agency he co-founded merged into the network. 101 founder Laurence Green says ditching the 101 name was "emotional" but it was the "logical" thing to do, given the strength and history of the Mullen and Lowe brands. "We've been amazed at how adeptly our people have understood the logic," he adds.
Knox says although Interpublic has had to put its hand in its pocket again, just seven years after paying a reported £27m for DLKW, the group got its money back from the DLKW deal. "Over the period of the earn-out it made financial sense," Knox explains. However, he concedes that the quality of the agency's work didn't match its commercial success. This second acquisition is about correcting that, he says: "MullenLowe London should be the flagship, vibrant office of the Lowe brand and doing the best work. If we're doing great work, we'll attract clients."
While the purchases of Lucky Generals and 101 were designed to help Omnicom and Interpublic plug regional gaps in the UK, many acquisitions are about filling holes in capability. When a number of buyers are looking to solve similar problems at the same time, this can lead to escalating prices that bare little resemblance to the return a business will bring to a holding company. "Agency acquisitions don't really work financially, strategically or operationally, but lots of banks push them, as it works for them," Lorna Tilbian, outgoing executive director and head of media at Numis, says.
"There have been several examples recently of companies having been bought at prices that cannot be justified with hindsight," Robert Willott, editor of Marketing Services Financial Intelligence and co-founder of accountant Willott Kingston Smith (now Kingston Smith W1), says. "There is always an element of risk but buyers need to ensure that, first, they can retain the commitment of sufficient key personnel, second, the target company is not over-dependent on any one client group and, third, there is clear evidence of potential growth."
Because they're worth it?
Publicis Groupe's €1.4bn write-down of its digital business Publicis.Sapient took the shine off Maurice Lévy's final full-year results as chief executive in February. The group refused to break down the charge by network but it was an expensive division to build. At the time, alongside Sapient, it included Razorfish, which Publicis Groupe bought for $530m in 2009 and unceremoniously merged with SapientNitro last year; Rosetta (purchased for $575m in 2011); Digitas, which cost $1.3bn in 2006; and LBi, which set it back $540m in 2012. DigitasLBi was realigned into Publicis Media in October as part of another restructure.
For his part, Lévy is sanguine about the write-downs and dismissive of the suggestion they cast doubt on his acquisition strategy. "When you make an acquisition or when you look at a situation from an accounting point of view, it's like looking at pictures," he says. "So you have a picture of a situation at the end of 2016 or 15 or 17. [But] strategically, it's not a picture, it's a film and you have to go through the film until the end. Knowing what I know about the development of Sapient and Razorfish, I have no concern."
Keith Hunt, managing partner at Results International, says the big digital purchases – which could include WPP's deal to buy AKQA for $540m in 2012 – should be seen in the context of "a time of unprecedented change". The holding companies had to "get very strong digital skills into their organisation and the only way to do that was to buy big," Hunt says. Moreover, given that holding company shares often trade at high profit multiples, as long as the multiple of the purchased company is lower than that, they are immediately "value enhancing", Tristan Rice, a partner at SI Partners, explains.
WPP provides the most information about the post-purchase performance of acquisitions of the major holding groups. Sorrell says WPP's strategy is to "integrate acquisitions into one of its verticals rather than leave them as free-floating radicals". And – generally – this approach appears to pay off. The 188 WPP acquisitions since 2009 that still report separately have delivered an average return on capital of more than 10%. Given that WPP's average cost of capital is 6.3%, taken as a whole, those deals are paying back.
But it's not only the acquirers' shareholders that need to be protected. Publicis Groupe was ordered to pay up to £5m to the shareholders of Kitcatt Nohr Alexander Shaw in April after the High Court found they had been misled about the strength of the relationship between Digitas – the agency with which KNAS merged in 2011 – and Procter & Gamble.
The claimants' lawyer described the behaviour of the Publicis Groupe ad networks, which took on P&G digital work for themselves, as "banditry". Marc Nohr, now chief executive of Fold7, says he'd rather not have gone to the High Court but the experience "hasn't put me off M&A".
The recent introduction of the management consultants into the acquisition market has delivered another boost to valuations. Rice says it is "irrelevant" how the £50m Accenture Interactive reportedly paid for Karmarama last year relates to its profitability – because the deal is about buying "a foundation of a creative offer, not when [it] gets the money back".
Valuations are inflated further by comparison with the big US tech stocks, which have given investors a "snowblindness" to multiples, Rice says, as he likens the current price of some shares to those seen during the dotcom bubble at the turn of the millennium.
In the context of Facebook's $500bn market cap, paying £110m for an agency that has dominated the London ad scene for the past couple of years – and received global renown in the process – might seem less extravagant. It will really be worth the money if DDB avoids following in Lowe's footsteps by having to do it all over again.
A marketer's view of agency M&A: Burton's Biscuit Company and 101
Mandy Bobrowski, the UK and Ireland marketing director at Burton's Biscuit Company, appointed 101 to the ad account for its brands including Maryland Cookies, Wagon Wheels and Jammie Dodgers in February this year. She is positive about 101's sale to MullenLowe London and the additional services the agency is able to offer her now.
Bobrowski says she has been "continually impressed with 101's strategic thinking, exceptional account management and great creativity" since she appointed the agency. 101's management was "very open and upfront" with her during the sale process and she didn't need convincing about its merits: "We bought into the people at 101 and they are moving over."
The merger with MullenLowe offers Burton's Biscuit Company "access to a much more integrated communications agency" and the combined agency is already working on a "through-the-line" communications brief. However, Bobrowski declines to be more specific about the additional services she might commission from MullenLowe London, saying she is "just understanding the full breadth of its offering".
The main benefit of the deal is having a relationship with a "one-stop full communications agency", Bobrowski says. She also expects MullenLowe to offer her "efficiencies in account management" – something that is important to her as a marketer with "relatively low budgets" – as well as "speed in understanding briefs and responding to them".
Bobrowski will not be drawn on whether the deal will make her less likely to review her advertising requirements in the future, saying "at this stage we are excited about the future possibilities Mullen Lowe can offer us".