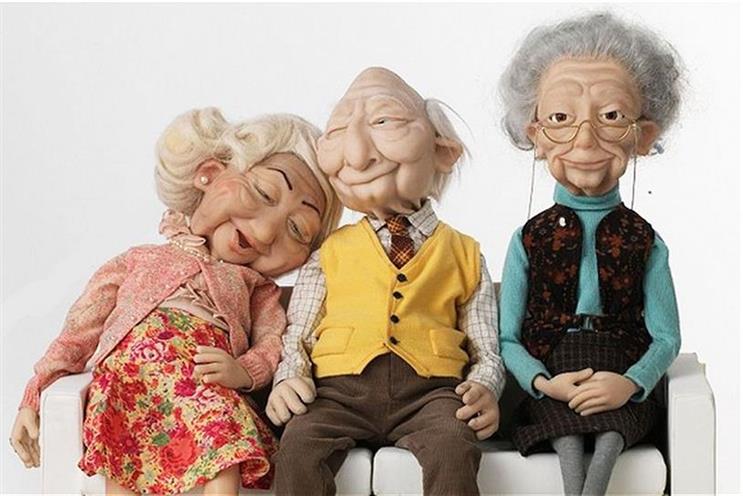 Payday loan companies constantly seem to be on the "naughty step", facing public scrutiny and regulation of their business models – but now they also have the Broadcast Committee of Advertising Practice knocking on their doors.
This shouldn't come as a major surprise, given that ads from the industry have included singing satsumas and puppetry – hardly the stuff of serious financial marketing and more like something you would see on children's TV.
In a consultation launched on 7 October, the BCAP asked whether payday loan ads should be restricted. The body is asking if ads for short-term loan companies should be banned when a significant proportion of a programme's audience is: under 16, under 18 or not at all.
It is not the first time the BCAP has looked at payday loan ads. Earlier this year, it introduced content guidelines that said ads should not suggest loans "are a suitable means of addressing ongoing financial concerns; condone non-essential or frivolous spending; or unacceptably distort the serious nature of payday loan products".
However, the BCAP cited "gaps and inadequacies" in its findings. In particular, it said that the "precise harm that a scheduling restriction might help to prevent has not been articulated".
The review referenced 2013 research by Ofcom that found, on average, children saw 1.3 payday loan ads on TV per week. Further research from The Children's Society revealed that 55 per cent of children aged between 13 and 17 could recognise the names of at least three payday lenders. And 68 per cent of those teenagers said they have seen at least one payday loan ad in the past week.
Payday loan marketing is clearly an area of concern for advertising. But with the technology now available to media buyers, these companies could avoid programmes where much of the audience is made up of children. If they were to act proactively, they might avoid the constraints proposed by the BCAP.
However, with restrictions on gambling and junk food ads for under 16s and under 18s respectively paving the way for regulation, it is understandable why some believe more rules are necessary.
No
Matthew Hook, managing director, Carat
"TV scheduling restrictions are an anachronistic response to this issue in a predominantly digital age and will not deliver a solution that is fair to all media owners – nor one that delivers the expected consumer impact."
No
Emma Stears, managing partner, Mindshare
"It's imperative that advertisers in this sector behave responsibly in the targeting and scheduling of all their marketing activity. However, a blanket ban seems an unnecessarily blunt method of ensuring this."
Yes
Victoria Fox, chief executive, Lida
"If there is evidence that 'pester power' is adding to parent pressure to take out loans, then there is every reason to ban them before the watershed. We shouldn't be giving people any more reason to need them than they already have."
Yes
Richard Cox, co-founder, The Village Communications
"I don't think there's a place for them on television. They prey on vulnerable people – the elderly, students, people who would be unable to repay the debts. It isn't good for our industry as a whole to give them airtime."