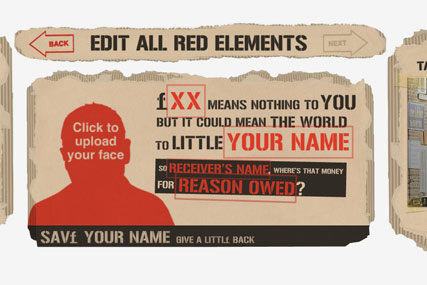 The successful shop will be briefed to take on all the advertising for the company, which is looking to increase its brand loyalty.
The brief includes both traditional advertising and social media and digital activity aimed at highlighting the breadth of PayPal's service and shifting consumer perceptions of the brand as a default payment system.
In the past, PayPal has worked with a number of agencies on a project-by-project basis.
Tullo Marshall Warren previously handled PayPal's direct marketing before it moved to a German-based shop. TMW produced a campaign for the brand called "I'm not a charity" in 2008 that targeted men, giving them the chance to create a fake "charity appeal" to encourage their friends to pay back money owed to them.
PayPal is coming under increasing pressure from competitors launching their own mobile shopping software. In October last year, Amazon unveiled its Mobile Payments Service.