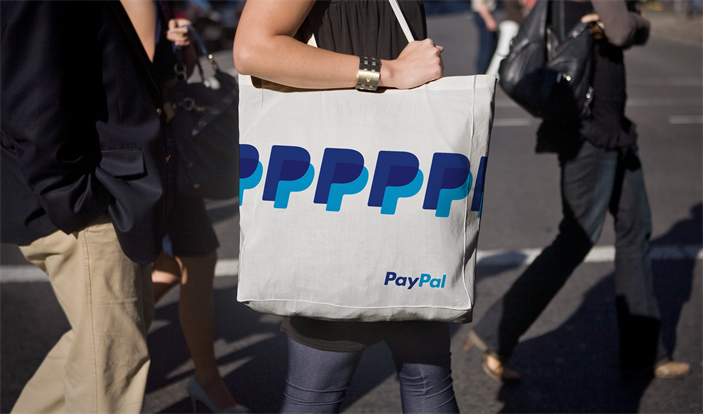 Zapp's emergence will pile the pressure on PayPal, which also faces the probable arrival of Apple's mobile payments service, Apple Pay, in the UK.
Zapp has signed up a long list of retailers, including Clarks, Dune and utility companies, giving millions of British consumers the chance to pay for items in shops or even their household bills from next year using just their phones.
But PayPal UK's head of retail services, Rob Harper, was keen to point out that his company frequently tops surveys as the most trusted mobile payment brand.
"When we do research, PayPal scores highest in terms of who has consumers' trust to manage payments," he told Marketing. "With Paypal, people see it as secure and trust us to manage their shopping."
PayPal should be scared of Zapp and Apple Pay
According to a report from Javelin Research last year, PayPal was rated highest out of four rival brands for consumer trust, including Google, Apple, Facebook and Amazon.
At the time, Apple had not launched its Apple Pay service, while Facebook was only recently rumoured to be integrating a payments service into its Messenger app.
The UK is PayPal's second largest market, and the company processed $27 billion in mobile payments globally in 2013.
Unlike Zapp, PayPal requires users to register and download a dedicated app to make payments. It also offers the PayPal Here app and card reader to retailers.
Zapp integrates with a bank's mobile app to link up with a user's bank account, meaning there is no separate download.
Harper also pointed out Apple Pay is currently only available to iPhone users.
He said: "We believe the best way is with the phone or device consumers have today. We are platform and device agnostic, leveraging what people already have in their pocket."
But there may be no overall winner when it comes to mobile payments in the UK, according to uSwitch's head of money, David Mann. Consumers will flock to brands that offer them the most flexibility, while banks are likely to adopt multiple standards.
He pointed out that Zapp only allows debit payments, while consumers will eventually want to make credit card payments via mobile too.
Mann said: "Eventually we will get to a place where there are perhaps two or three big networks – much like MasterCard and Visa – and we will get to a point where there are a few standardised solutions that all banks will use, and customers will have access to."
Mann added that PayPal should take note of what its rivals are up to.
He said: "PayPal should be scared of Zapp and Apple Pay. Zapp, and Barclays version Pingit, are good solutions, it's great Zapp's got some of the big banks and retailers signed up to support the programme."
Read next