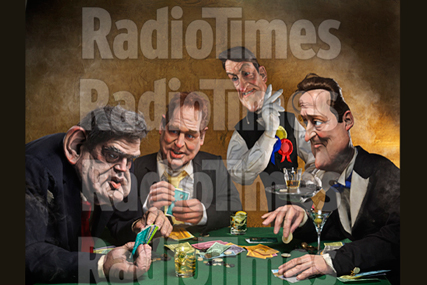 Despite being less than three weeks away from his first General Election, the Leader of the Labour Party has waded into the debate surrounding NI's controversial paywall strategy.
Set to begin in June with a £2 weekly or £1 daily charge for web access to The Times and Sunday Times, News International's paywall has been hailed as a "defining moment for journalism", by NI's chief executive, Rebekah Brooks.

But speaking to the BBC's Radio Times, published today, the Prime Minister was quick to offer reasons why such a move would not work.

"People have got used to getting content without having to pay," he said. "I don't think you are going to be able to put things behind paywalls in the way that people think."

In further comments set to infuriate Murdoch's organisation, whose newspapers The Times, The Sunday Times, The Sun and News of the World have all come against Brown in the election campaign, he added: "People will pay for certain things, and should pay for certain things, but I think there's a whole sort of element of communication that's got to be free.

"People mind paying for basic news."

The contentious interview follows Labour's culture secretary Ben Bradshaw accusing the Conservative Party of sub-contracting its media policy to News International last November, and condemnation of its "rapacious" proprietor, Rupert Murdoch.

In the previous month, the publisher's tabloid The Sun switched its allegiance from Labour to the Conservatives in a high-profile move that coincided with Gordon Brown's keynote address at the Labour Party conference.

In a further move set to anger parts of the commercial media industry, Brown also throws his weight behind embattled 6 Music, the digital radio station earmarked for closure by BBC director-general Mark Thompson last month.

The Prime Minister said the BBC "should not have succumbed to pressure" to drop 6 Music, warning it's "the next stage you worry about".

Not missing the opportunity to score a political point against his rivals, the PM added: "The Conservatives have said that they'll hive off Radio 1. A lot of things that the BBC does are incredibly creative, and quite risky. But this is a necessary means of us being a creative society.

"I want to safeguard the independence of the BBC, and I think the licence fee is the means by which you do it."

Also in this week's issue of the Radio Times are caricatures of the three main political party leaders, by Spitting Image co-creator Roger Law.

The BBC's radio, TV and lifestyle magazine faces an uncertain future, despite being one of the most profitable magazines in the country. Yesterday, BBC Worldwide confirmed it is actively seeking a publishing partner for its magazines division.
Join the election debate on Brand Republic's The red, yellow and blue blog.