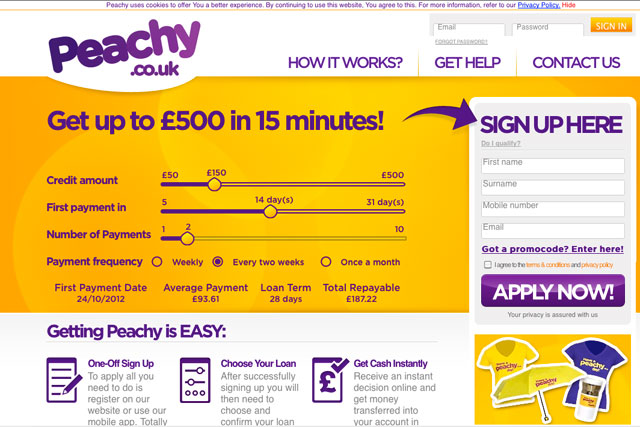 The company, which offers up to £500 instant cash loans with a representative 1,918 per cent APR and is a rival to brands such as Wonga.com and QuickQuid, has contacted agencies directly.
Peachy, which is owned by Cash on Go, has not previously had retained agencies.
Earlier this year, Peachy ran an experiential campaign in London and Manchester featuring staff in peach-coloured dresses handing out peaches to passers-by. They also distributed leaflets entitling customers to £5 off their loan.
Peachy claims to be unique in offering multiple repayment options to their customers, who can decide when and how they pay the loan back.
Short-term loan companies have come under fire recently from MPs and campaigners.
This week, Newcastle United signed a four-year sponsorship deal with Wonga.
Follow @SaraKimberley