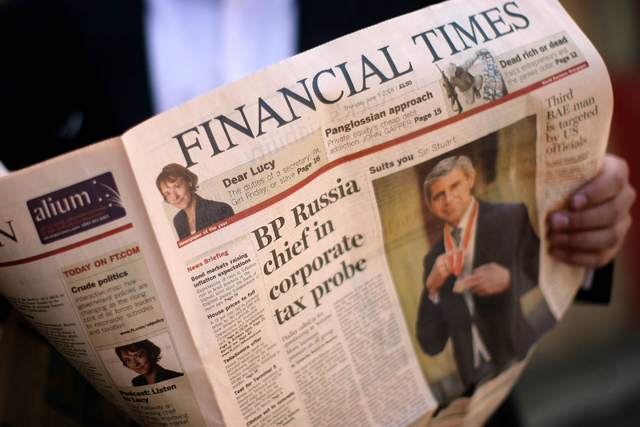 According to its trading update, the group, headed by chief executive Marjorie Scardino, said it predicts an operating profit of around £850m in 2010.
This compares to an operating profit of £710m in 2009, excluding the performance of Interactive Data business, its financial information business sold by the group in July 2010.
Scardino said: "For the third successive year, our growth is vigorous even though market conditions have been anaemic. That confirms the soundness of our strategy and the increasing strength of our market positions.
"We are on the right road and set out on 2011 with confidence that we will have another good year."
Across the Financial Times Group, which houses the Financial Times, the group said it finished 2010 "strongly". It said advertising markets continue to improve and its "subscription-based revenues remained resilient".
Pearson said it had performed well in the north American education market as well as in developing markets.
Yesterday, Pearson, which also owns book publisher Penguin, upped its presence in India after it disclosed it had purchased a controlling stake in education firm TutorVista for $127m (£79m).
Pearson said it will report its preliminary results for 2010 on 28 February.