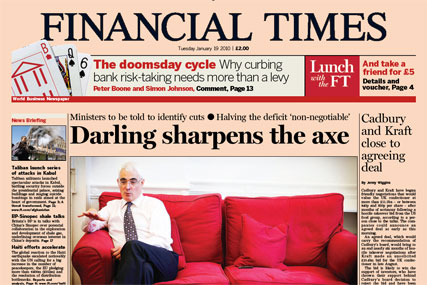 In its January trading update, the publisher said it had benefited from a buoyant performance from its education business, a slowing of the rate of decline in advertising revenues, a strong US dollar and a strong holiday season performance from Penguin Books.
Pearson said its newspaper publishing division, The Financial Times Group, ended the year ahead of expectations, with subscription revenue remaining "resilient" and the "tough market conditions for advertising" showing signs of easing in Q4.
Pearson chief executive Marjorie Scardino said the company was buoyed by the accelerating worldwide take-up of its digital learning products.
She added: "We are not counting on any help from the global economy this year, but we still see significant long-term growth opportunities and we are pressing ahead with this successful strategy."
Full results are expected on 1 March.