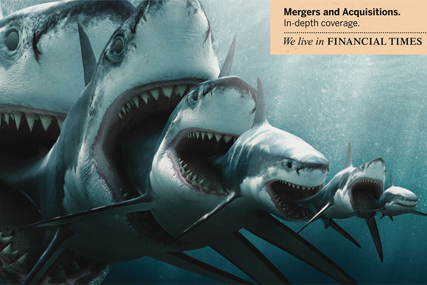 Pearson, which also owns Penguin Books, reported pre-tax profit of £660m for the last calendar year, up from £585m.
The bulk of its revenue outside the UK and its largest business, North American Education, hit sales of £2.48bn in the financial year. Overall revenue reached £5.62bn.
The group acknowledged that its performance had been aided by the weakness of sterling compared to the dollar.
But in the UK, adjusted operating profits at the FT Group, which houses The Financial Times, dipped from £195m to £187m in the period.
The FT Group has increasingly veered its business model around subscriptions and digital revenues in recent years – having sold off a clutch of print and advertising-bases companies in Europe.
Digital products and service in 2009 accounted for 73% of FT Group revenue, up from 28% in 2000.
Advertising revenue, which accounted for 52% revenues in 2000, now makes up just 19% of the unit's revenue.
Revenue at The FT was hit by a difficult advertising market, though Pearson said this was partially offset by the resilience of its subscription model.
The group pointed to a 15% uplift in FT.com's paying online subscribers in the period.
The group, however, did not update the City on the possible disposal of its majority stake in the financial information provider, Interactive Data.
Pearson said difficult markets in financial advertising, consumer books and US school publishing, had eased off towards the end of the year.