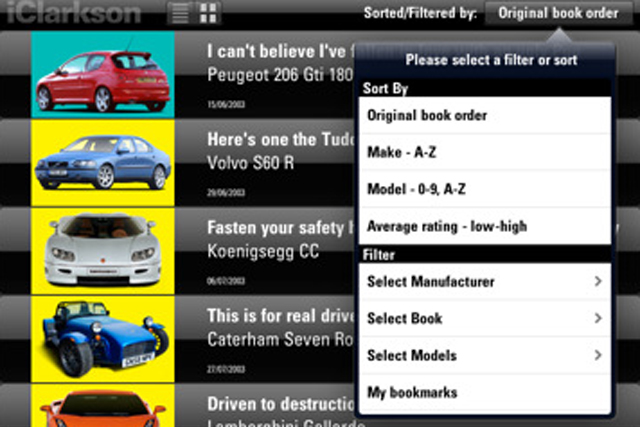 The multimedia app, created by Dare, delivers content in the form of editorial, pictures and videos. It includes over 140 car reviews by Clarkson and a list of his favourite things, including pictures of his heroes, cars and a drum kit, which users can interact with.
Users can also create a digital bumper sticker, compiled of Clarkson's witticisms, to display on their iPad's screen.
The app is available from the App store for £7.99.
In September, Dare devised an app for the second volume of 'The Fry Chronicles', Stephen Fry's autobiography.
It was the first work Dare created for the Pearson-owned publisher after it was appointed in September to develop content-rich iPhone and iPad apps for its books and authors.