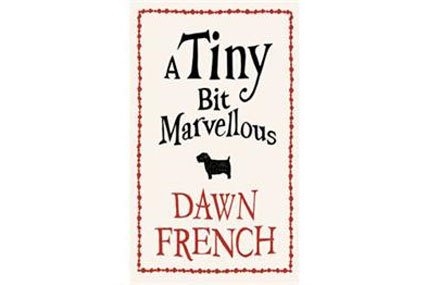 TV ads for A Tiny Bit Marvellous will break next week in a strategy that marks a change in tactics for the Pearson-owned publisher. Hitherto, it has relied heavily on digital marketing and brand partnerships to push its titles.
However, the TV campaign, created in-house, does have a major digital element. Penguin gave bloggers, followers of its Twitter feed and fans of its Facebook page advance copies of the novel, before inviting them to a studio, where French revealed she was the author.
Footage of the readers' reactions is featured in the TV ads. The drive is aimed at pushing readers online to find out more about the book and to participate in a question-and-answer session with French.
Ashley Wilks, head of digital marketing and websites at Penguin, said the TV campaign will be supported by guest blogs written by the author, home-page take-overs and an email, penned by French, to subscribers of its newsletter.
The publication of A Tiny Bit Marvellous follows a series of high-profile releases by Penguin, including Stephen Fry's The Fry Chronicles. The publisher created the 'myFry' iPhone app to promote the launch of the memoirs.
French's novel tells the story of the Battles, a dysfunctional family 'lurching towards meltdown'.
Penguin is attempting to reach a family audience by airing the campaign during ITV1's breakfast show, Daybreak, for the week beginning 1 November. The ads will also run on digital channels including UKTV, Living and Watch.