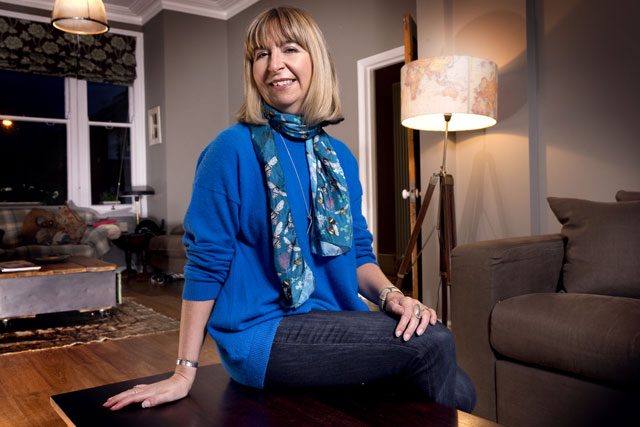 Make the world better.My leadership ethos is based on the premise of making people happy and making the world a better place. Big business has had such a bad press that many believe that you have to be a complete sociopath to get on at work. This isn't true. You don't have to compromise your principles to progress in your career. I never have, and I haven't done too badly.
You can make money and make a difference in society. Business has a responsibility that goes beyond generating a return for its investors. The older I get, the more I believe we should be working to make ordinary lives richer – not just rich men richer. Businesses that do not act ethically will lose out in the end. The stories of Tesco and The Co-operative Bank have shown us that recently.
Customers now demand more than just a decent product. They want to know who the people are behind the brand and what they care about. They can sniff out inauthenticity. Customers want to look beyond labels to see what a particular business really stands for; a brand without any real values will not survive.
Your staff need to be as important to you as your family. They need to know you genuinely care about them. They don't want to be treated the same, they want to be treated as individuals – listened to, consulted, and treated with the respect that they deserve, whether they be a senior exec or the cleaner.
We have made progress in the workplace on diversity this year. Now, every FTSE 100 company has a woman on its board. There is still a long way to go, though, as, across the top FTSE 100 jobs of chief executive, chief financial officer and chair, 95% of posts are still held by white men. Role models and mentors are crucial. Apple CEO Tim Cook's recent public announcement that he is gay will encourage a whole generation to believe that they can get to the top of their chosen industry.
Customers want to look beyond labels to see what a particular business really stands for
People often confuse 'being formal' and 'being professional'. Just because you are dressed in jeans and working with a dog sitting on your lap doesn't mean that you're being unprofessional. Wear a suit if you want to, but don't think that it makes you any better at your job or more respectable than anyone else.
The legislation to support flexible working is long overdue. We need to focus on what people do and produce, rather than how long they sit at a desk in a particular office. As important is how they interact with colleagues and spend time developing their teams. At their annual review if they are delivering to the standard required and get positive feedback from their teammates, little else matters.
Be kind to yourself. To give your best, you need to feel your best. Work hard, but don't make yourself ill. Review your diary weekly. Ask: "Does this need to be done? Does it need to be done now? Does it need to be done by me?" With the time you free up by answering these questions honestly, do something that feeds your soul and re-energises you.
In 20 years' time, the world of work will have transformed. The businesses that will survive are 'good' ones; those that place as much value on doing societal good as making a fast buck. My mission is to spread the word and get everyone in the workplace to lobby for this change to happen now.
Bailey is currently writing a book about how to succeed in business without selling your soul.