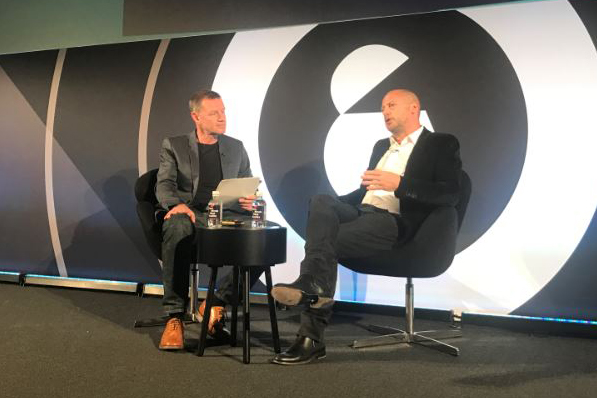 Freud - whose clients include Comic Relief, Bono and Heston Blumenthal - was speaking at a special session of Advertising Week Europe in London on Tuesday (21 March), in which he discussed A-list celebrities, purpose-driven campaigns and the age of authenticity.
The chairman of Freuds, the consultancy he set up in 1985, said brands that failed to align themselves with cause-marketing campaigns were at risk of being exposed by consumers, giving the example of Uber.
"Take ride-hailing service Uber, which has recently navigated a perfect storm where virtually everything that could possibly go wrong has done," said Freud, the inaugural inductee into PRWeek UK's Hall of Fame in 2015.
"Uber has had issues with employees, with public protesting, the business model, sexual harassment claims, and widely reported poor behaviour from the CEO - which is all probably a fairly accurate reflection of the company's values."
He said it was clear to consumers that Uber had never attempted to balance these issues by using its fleet to do something that is socially minded, meaning the company was "at odds with the values of its core customer base".
During the discussion, Rogers also quizzed Freud on the concept of authenticity, and asked whether celebrities were authentic.
"The ones we like are," said Freud, who added that it was almost impossible to be a celebrity if you were not authentic.
"This is because people can hear the truth," Freud said. He cited Jamie Oliver, Bono and David Beckham as celebrities that had built authentic, purpose-led personal brands over the long term.
Freud pointed to the idea that celebrities - as well as brands - could once "fool all the people some of the time", but said that in the modern day, it was extremely difficult to fool anyone any of the time.
"If a celebrity presents one image to the public but is clearly something very different in their private lives, people don't just sense it through the media or via a tabloid scandal, they sense it naturally, which exposes the celebrity and damages their equity," Freud said.
He also talked about the work he had done with Bono on the Product (Red) campaign over the past 10 years. He revealed that as of last week, the campaign had raised $480m (£385m) for the global fund to combat AIDS and malaria.
He also said that Apple had finally agreed to launch a (Red) branded version of the iPhone.
---
This article was first published on www.prweek.com