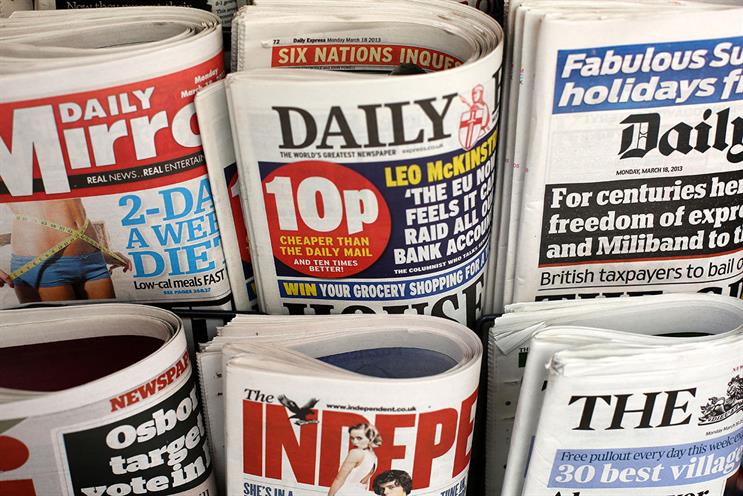 The survey of just over 2,000 adults, conducted in August 2015, found that 62 per cent of consumers underestimated or simply did not know that around half of UK newspaper revenues come from advertising, rising to 75 per cent for pure online titles.
Meanwhile the vast majority of adults (65 per cent) think society would be worse off without free or low cost, high quality editorial from newspapers, magazines and online sites.
The study also reveals how 15 per cent of consumers have already installed ad blockers with the number growing each month. Those who use ad blockers were 12 per cent more likely to value low cost or free editorial than the general population, the research revealed.
Teads said the growing use of ad blockers could be "catastrophic" as recent research showed that it would hit global ad revenues by more than £14 billion in 2015.
Justin Taylor, the UK managing director of Teads, said: "Editorial content from premium publishers informs and entertains us every day, but most people don't realise that it's advertising that keeps this free or very low cost.
"However, we can't blame people for using ad blockers online. Advertisers must respond with far better ads that are less intrusive and more relevant to consumers. We need to focus on creating experiences that are respectful of the end user and which engage, rather than enrage readers."
The study also asked respondents specifically about their attitudes to online video advertising. Over half (52 per cent) of consumers said they were more likely to enjoy video advertising if it was relevant to what they are reading and 82 per cent prefer video ads when they are in control with the option to skip.
Teads commissioned independent research company Censuswide to survey 2,008 UK adults in August 2015. The survey excluded those working in publishing or advertising.