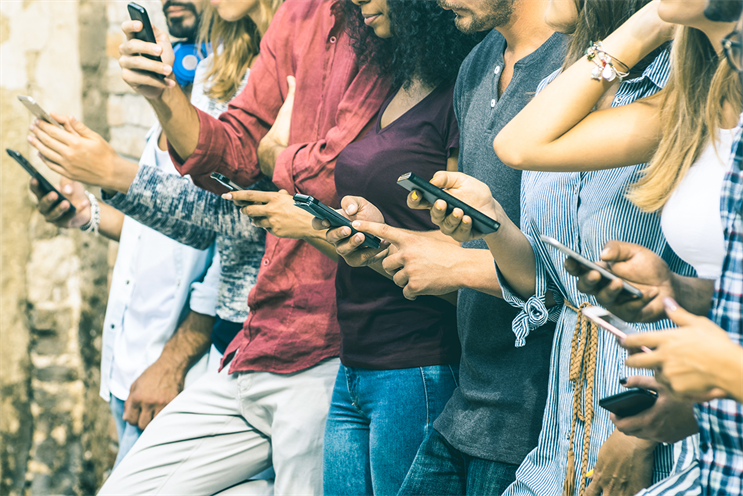 Attention is scarce, particularly when it comes to advertising.
In fact, only 12% of served display ads ever get looked at. And only four in a hundred get looked at for more than a second*. How long an ad gets seen – visual engagement time – has a direct link to conversions and improvements in brand metrics. So these are worrying figures.
The one second threshold is important: based on Lumen's data, there's a steep increase in predicted conversions if consumers see your ads for at least one second.
Put simply, ads must not only be viewable but they must also be, well, good – visually engaging. We are more likely to buy a product or remember a brand after seeing (not just being exposed to) a great advertisement. So, we really need to put a greater focus on attention as a KPI for advertising.
The curse of distraction
Our capacity for attention is finite yet information bombards us. Advertisers must compete to earn their audiences' attention. Impactful creative, effective targeting and suitable ad placement all make a difference but Inskin takes this a step further: strategic consideration of the use of high-impact formats to drive attention in digital ad campaigns.
Based on findings from Inskin and Lumen's latest research project 'Amplify' – an investigation into attention paid to digital advertising – we know that high-impact formats generate significant attention. In fact, Pageskins attract 15 times more attention than standard display formats (that's almost 40 minutes of attention per thousand impressions, against just over two-and-a-half minutes for standard display).
Looking deeper, the research wanted to understand the influence of that attention on subsequent ad exposures – how advertisers can optimise attention right from the planning process. Does the effectiveness of high-impact formats have a knock-on effect, amplifying the rest of the media plan?

Number crunching
The study included over 3,000 eye-tracking studies that analysed how users saw display advertising, how various conditions affected their attention. It also looked at how exposure to, and visual engagement time on, high-impact formats influenced 'noticability' against the impact of standard ad formats.
The results showed that viewers were 27% more likely to view an MPU shown after a Pageskin, viewers looked at it for substantially longer (39%) and it was nearly two and a half times more likely to have an impact. Billboards produced similar patterns and results when high-impact ads preceded the activity.**
Smart planning can use these amplification effects and make standard ads work harder. Digital display activity battles for consumer attention; the ability to optimise campaigns, without increases in budgets, can help advertisers improve the ROI of their ad spend.
Three tips for supercharging your media plan
Make attention an essential KPI
Attention is the starting point for campaign success. If people aren't paying attention to your ads, you're falling at the first hurdle

Strive for the one-second sweetspot
Brand and conversion magic starts at one second of visual engagement

Drive attention through high-impact formats
This doesn't need to increase your ad spend, just to reallocate it. Smarter planning helps your campaign work harder
Find out how to supercharge your media plan
*source: Lumen
**This effect was stronger when two amplifying ads were served beforehand. 20% of billboards preceded by another billboard were viewed for 1 second or more. 34% of billboards preceded by a high-impact format were viewed for 1 second or more. For billboards preceded by 2 high-impact formats, the number increases to 58%.