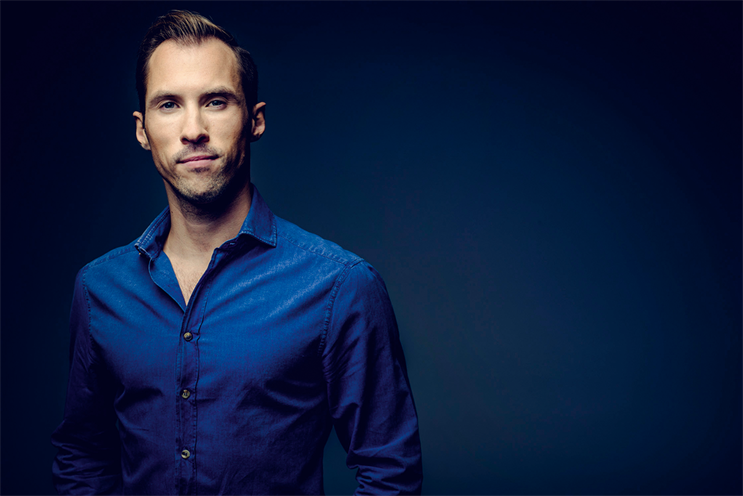 Global digital display adspend was estimated at $87bn in March 2016 by The Zenith Optimedia Advertising Expenditure Forecast. This huge market continues to grow at an incredible rate, as CMOs purchase more digital solutions to help them reach, engage and measure their customer interactions.
Outside the big four – Google, Facebook, Amazon and Apple – venture-capitalist backed companies dominate this market of over 3,500 businesses. These businesses are predominantly found in the US and the UK yet many rely on developer support outsourced from Poland, a country that has some of the best coders in the world. But Poland itself has, surprisingly, not had a raft of successful businesses. Until now.
Robert Gryn, the just-turned 30-year-old CEO of martech and adtech business Codewise, believes there is an opportunity to change his home country's reputation.
In four years, his business has delivered over 13,000% growth, employed over 100 staff in both Krakow and the UK, and will generate in excess of £40m of revenue in 2016.
In December, Deloitte recognised this success, announcing Codewise the third fastest growing company across all EMEA at The Technology Fast 500 EMEA awards. The awards are an independently determined ranking for the technology, media, telecommunications, biotechnology, nanotechnology, and energy industries – they are a globally respected benchmark of fast-growing technology companies.
The 2016 win follows last year's success, when Codewise won the Deloitte 2015 Rising Star Award, designed for companies too young to make the main ranking. A year later, it stood at the top of the Fast 50 and led the Big Five listing, which exists to reward companies too established to achieve growth as rapid as nimbler competitors.
Gryn puts this continued success down to his focus on building a business where talent thrives and has fun. He passionately believes in enjoyment, saying publicly that to perform well people must look forward to coming to work. His business priorities are "people, products, profits – in that order".
To support this company objective, Codewise recently moved into a brand new 3,000sqm office in Krakow, across three floors above Uber. The office space includes a gym, music room, on-site masseuse, pinball, table tennis and more. And staff receive many benefits including discounted rates to nutritional food deliveries.
While these accolades are a recognition of business success, a different mission drives Gryn. "Success is nothing more than a state of mind, a way of thinking. It's a mindset that influences and defines every decision. The amalgamation is the level of success that everyone on the outside sees."
He wants this passion for building a successful business to inspire other young Polish entrepreneurs: "There's so much talent in our country but we're still miles behind our Western counterparts when it comes to innovation. People are generally risk-averse and often don't think on a global scale. I want to see that change by leading the way towards venture building. I want young people to see that it's possible to make it big in our country."

For more information, contact Voluum Global MD, Gavin Stirrat gavin@voluum.com