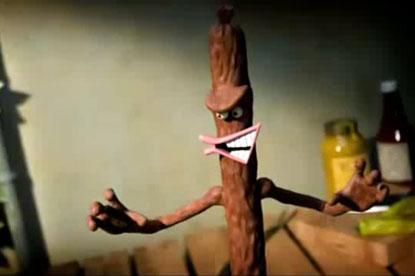 The snack brand today announced that Kevin Baldwin, a copywriter from London and Rowland Davies, an ex-creative director from Munich, had scooped the prize.

The competition, which bypassed traditional agencies in search of a creative idea, sparked outrage in adland.

Noam Buchalter, marketing manager at Peperami, said: "A large proportion of submissions were from experienced, creative professionals and being the first crowd-sourcing project for the brand, we couldn't have asked for a better response."

Baldwin will take home $10,000 for his efforts, with Davies winning $5,000.

Their ideas will be combined for the next TV and print campaign for Peperami's Animal character, originally created by Lowe.
Specialist agency Smartworks is now set to start work to produce the ad.