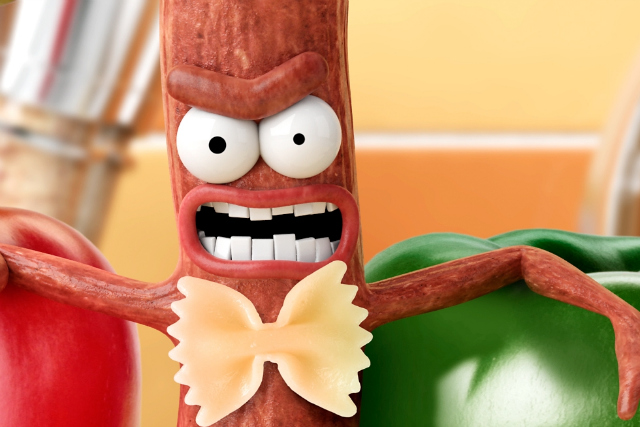 US meat snacks company Jack Link's, which acquired Peperami and its German variant BiFi in April 2014, is taking a new approach with Amsterdam-based ad agency BSUR.
Jan Rijkenberg, partner and managing director of BSUR Amsterdam, told Campaign that crowdsourcing would not form part of the new strategy.
He said it has not yet been decided whether the brand's animated sausage character Animal and long-running strapline, "It's a bit of an animal", will be retained.
Both were developed by Lowe, which worked on the account between 1993 and 2009, and were retained by Unilever as the basis of the crowdsourcing strategy it put in place.
BSUR was appointed after a five-way pitch involving London and Amsterdam-based agencies and will handle creative for both Peperami and BiFi.
Niko Stachos, Jack Link's marketing director, said: "We have chosen to work with BSUR because of their concepting philosophy and bold creativity resulting in great brand building capabilities.
"From communications, to POS, to brand activation, PR, the full mix."
BSUR will start work immediately and its goal will be to bring the brands in line with Jack Link's other brands, which include various types of beef jerky and sausage products X-Sticks.
Peperami last brought out a new UK television ad in April 2014 after a three-year break. The ad was crowdsourced and featured Animal shouting "I always get my five a day" before biting off his five fingers.
Rijkenberg said: "From the first meetings we had with the Jack Link's leaders, we were impressed by the energetic, entrepreneurial style of this company.
"They were looking not just for an ad agency, but also for a partner able to add business creativity in any thinkable element in the marketing mix. Well, that is what we like to do most.
"And we are honoured and happy to now become their long term partner."