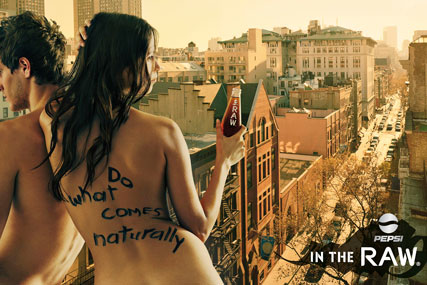 The spin off was launched in 2007 and was sold as a natural alternative to the main Pepsi brand and its competitors.
It was made with cane sugar rather than high-fructose corn syrup and claimed to be a more natural cola.
Launched in UK bars and pubs, including the All Bar One chain, it was introduced onto grocery shelves toward the end of the 2007. There were plans to launch it outside the UK, however the take up by the public was less than favourable.
In July the brand was put under "review" by the cola manufacturer, which led to the decision to pull the product.
Pepsi Raw was only available in 300ml bottles and 250ml cans. It failed to make it into the main Pepsi range and was overshadowed by PepsiCo brands Pepsi, Diet Pepsi and Pepsi Max, which are available in 330ml cans.
Last year Pepsi Raw included a Twitter tag on cans and asked consumers to log-on to the microblogging website to share their thoughts on the soda in 140 characters or less.
The Pepsi Raw Twitter site currently has 1,173 followers but has not been updated since 28 January this year.

A PepsiCo spokesperson confirmed the soft drinks firm had dropped the brand. They said: "Innovation is at the heart of our business. Pepsi Raw has had great success in bars and pubs, where we knew it would perform well.
"However the rollout to grocery has been less successful, which is why we've taken the decision to withdraw the brand from the UK market.
"Innovation is what drives us, which is why we will continue to invest in NPD, building on our reputation for developing and launching category-defining products."
PepsiCo was the first new brand from Pepsi since the launch of Pepsi Max in 1993.