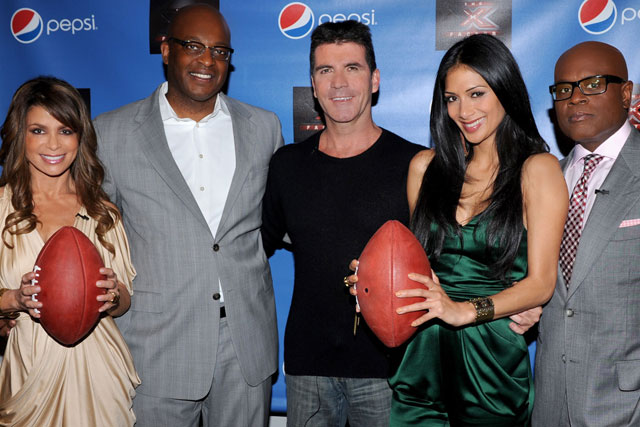 The Pepsi Max brand is the official soft drink of the NFL. Last February's Super Bowl was the most watched television programme in US history, racking up an average of 111 million viewers.
Pepsi is the official sponsor of 'The X Factor US'. They cemented their relationship with a product placement deal agreed last December, estimated to be worth £6m.
The next series of the talent show will launch on the Fox Network in September. A teaser trailer was released last month, mocking creator Simon Cowell's reputation as Mr Nasty.
Frank Cooper, chief consumer engagement officer of PepsiCo Americas Beverages, said: "For decades, Pepsi has put musical talent in its commercials on TV's biggest stage: the Super Bowl.
"Pepsi has a long history of being the curator, creator and catalyst of exciting, new music and 'The X Factor' partnership is a great way for us to continue to bring fresh musical talent to new generations."
'The X Factor' launched in the UK in 2004. The programme's audience peaked during the 2010 final when 21 million people tuned in.