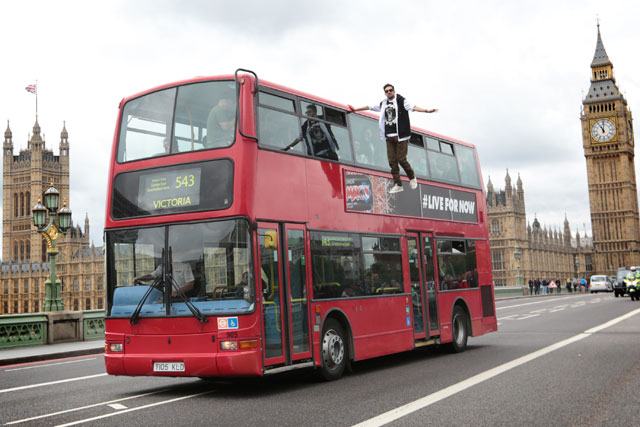 Dynamo, whose 'Magician Impossible' TV series is sponsored by Pepsi Max, will front the new campaign under the 'Live for Now' brand positioning that was first launched in the UK in 2012.
The campaign will include an on-pack promotion on cans and bottles of Pepsi Max during July and August, giving consumers the chance to win hundreds of prizes, including a new car, and to unlock exclusive never-seen-before tricks from Dynamo, using the augmented reality app Blippar.
For the launch event, Dynamo hung from the side of a number 543 double-decker bus on its journey along Millbank, past the Houses of Parliament and across Westminster Bridge, while hundreds of passers by watched in amazement.
The side of the bus carried a Pepsi Max ad with the hashtag #livefornow.
Sebastian Micozzi, Pepsi UK marketing director, said: "For us, this stunt was a fantastic way to launch the partnership with Dynamo for Pepsi Max.
"There are lots of synergies between Dynamo and Pepsi MAX and this passion for living for the now and making every day exhilarating is precisely why we are working with him."
As part of its sponsorship of the third series of 'Magician Impossible' on Watch, Pepsi Max has given fans the opportunity to watch the first episode online on 4 July, a week before the show's TV debut on 11 July.