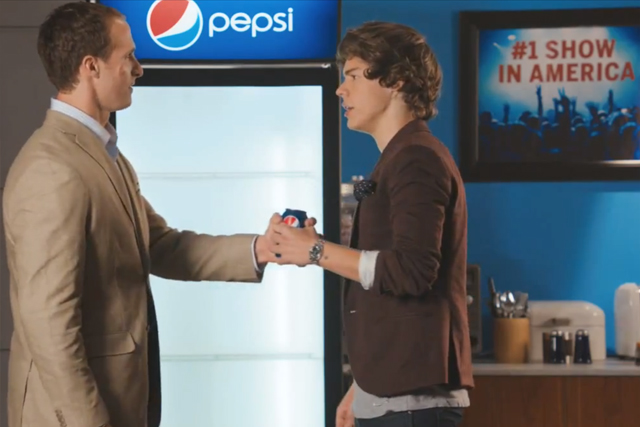 The ad by TBWA\Chiat\Day features Brees and One Direction's Harry Styles fighting over the last Pepsi in a branded fridge. They are soon joined by the rest of the band who battle with Brees over who is more worthy of the final can.
Finally, Brees offers to become the sixth member of One Direction in exchange for surrendering the can.
The ad debuted on Pepsi's social media channels. It will air on TV in the US during the MLB playoffs, the World Series, NFL season and 'The X Factor', which is sponsored by Pepsi Max.
Additional social media marketing includes a tie up with Shazaam, whereby consumers that use the digital music app in conjunction with the ad both on TV and online will be able to view exclusive content and link back to iTunes to buy One Direction's new singe, 'Live While We're Young'.
Angelique Krembs, vice president of marketing at Pepsi USA, said: "This campaign brings together iconic figures from both of those worlds in a fun and memorable way that only Pepsi could deliver."
One Direction were first reported to have signed a deal with Pepsi last month. Nicky Minaj and the Michael Jackson estate also appear in spots for the brand's global "Live for now" campaign.