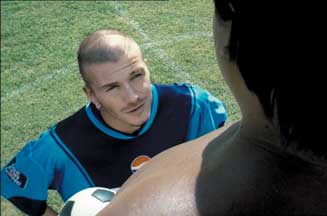 The soft-drinks brand is to launch a football- and Africa-themed campaign that will follow the release of a charity song, Oh Africa, in January. A global TV campaign featuring the song will launch in March, building up to the World Cup kick-off in June.
Pepsi is running a competition online, planned by MindShare, to offer members of the public the chance to sing on the recording of its song, performed by Akon, Keri Hilson and the Soweto Gospel Choir. Winners will be invited to visit the recording studios in Los Angeles.
Coca-Cola's global campaign will also feature a specially commissioned song, entitled Wave & Flag.
Its activity will be based on the theme of fans' and players' celebrations through an interactive campaign called the Celebration Award. Each time a player celebrates a goal with a dance, footage of it will be uploaded to a website, where fans can vote for their favourite. For each vote cast, the company will make a donation to its Water for Schools programme.
Pepsi undermined Coca-Cola's presence at the 2006 World Cup in Germany with its 'Pepsi Max World Challenge' campaign.