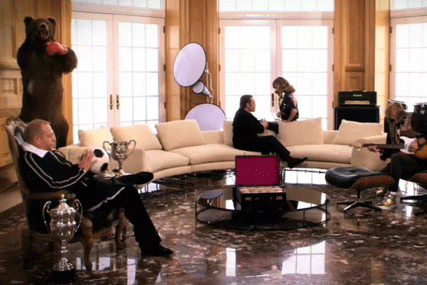 The Pepsi Max 'Max It Legends' competition encourages consumers to create a 60-second video based on the idea of the 'ultimate kick-about' and upload it on to the site www.MAXITLEGENDS.com.
Visitors to the site are prompted to vote for their favourite video. The winning suggestion will be announced in early June, with the winner given £50,000 to bring their ultimate football experience to life.
The competition forms the first part of three 'Max It Legends' promotions running in 2010, with a music and film theme launching later in the year.
It is being promoted online with banner ads on football sites such as football.co.uk, mirror.co.uk/sport/football and sport.co.uk.
Ahmed Abdel-Karim, UK marketing manager for Pepsi, said: "'Max It Legends' is all about engaging people, bringing mates together, and giving them the opportunity to max their passions in life by making their dream moment a reality."
He added: "We're really excited to hear about the ultimate experiences of our Pepsi Max fans, kicking off with the football challenge, and see what amazing and imaginative ideas they come back with. It will be fantastic to see the winning idea come to life later in the year."
Earlier this month Pepsi rolled out digital activity featuring content from eight football stars including Lionel Messi, Thierry Henry and Andrei Arshavin, hosted on a dedicated Pepsi website.
In addition to the content, Microsoft Advertising's Creative Solutions created a digital game called 'Football Hero', which allows users to play five interactive games.
In February, PepsiCo's Pepsi Max brand increased spoiler efforts around Coca-Cola and its partnership with the World Cup by launching an Africa-themed marketing campaign featuring FIFA world player of the year Lionel Messi, alongside Didier Drogba and Frank Lampard.
The TV ad was filmed in Africa and features the song 'Oh Africa' performed by Akon, Keri Hilson and the Soweto Gospel Choir.