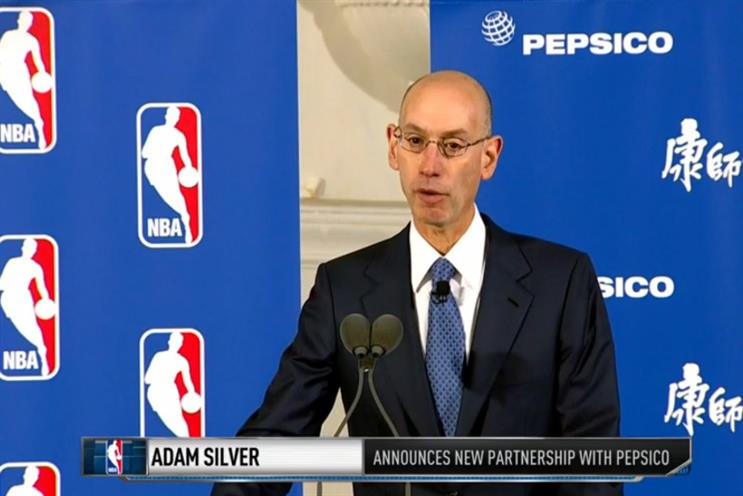 From next season, PepsiCo will replace Coke and become the official food and drinks partner of the NBA, the Women's National Basketball Association, NBA Development League and USA Basketball.
The Mountain Dew brand will front the marketing tie-up.
Pepsi-owned non-drink brands such as Doritos will capitalise on the partnership deal, which covers North America and China, where increasing numbers of fans are following the US sport.
Coca-Cola said it would continue to have a strong association with basketball via its deals with famous players and venues, with the latter continuing to serve its drinks.
Indra Nooyi, PepsiCo's chief executive, told a press conference that the group would use the deal to market its portfolio of 22 food and drink brands, which, as well as its eponymous Pepsi cola, includes Tropicana, Lipton and Doritos. The latter is already strongly-associated with the Superbowl, while PepsiCo already has a relationship with the NBA through its Gatorade brand.
Coke's termination of the deal is understood to be part of the group's $3bn-per-year cost-cutting programme and marketing overhaul, which are being led respectively by Muhtar Kent, the chief executive, and Marcos de Quinto, the global chief marketing officer.
Meanwhile, the company yesterday announced a deal to sponsor the US Soccer Federation and Major League Soccer.