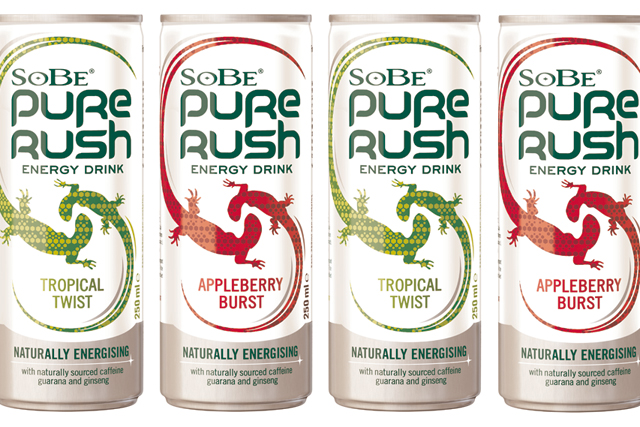 The brand boasts a host of naturally stimulating ingredients, including caffeine, ginseng and guarana. It is free from artificial flavours and colours.
Britvic bottles and distributes PepsiCo's drinks portfolio in the UK.
Global sales of the SoBe brand, which also spans fruit-flavoured waters and iced tea drinks in the US, have amounted to £570m.
SoBe Pure Rush is available in two variants – Apple Berry Burst and Tropical Twist.
Jon Evans, head of seed brands at Britvic, said: "SoBe Pure Rush is a great-tasting energy drink that will offer consumers something completely different.
"Research shows that the number of people buying stimulant drinks is in decline recently, because people don't like how they taste and because they're full of artificial ingredients. Pure Rush has been designed to address this.
"We are confident it will bring new shoppers into the category and help grow sales in the stimulant drink segment, which is now worth £399m."
Last month, Britvic launched two new Robinsons campaigns, introducing a double-concentrate range to its squash category and a new Fruit Shoot variant.