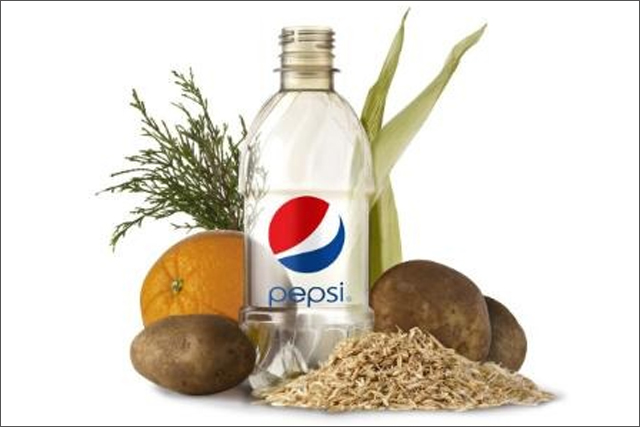 The "green bottle" is a 100% recyclable plastic bottle, which is petroleum-free.
Instead, the bottle is made from bio-based raw materials, including switch grass, pine bark and corn husks.
PepsiCo, whose brands include Pepsi and Tropicana, said the bottle will be piloted next year, with a direct move into "full scale commercialisation" if the tester programme is a success.
PepsiCo, and other drinks giants, have recently been under attack from environmentalists, who have criticised their petroleum-based plastic bottles for their carbon emissions.
Indra Nooyi, chief executive, PepsiCo, said: "This breakthrough innovation is a transformational development for PepsiCo and the beverage industry, and a direct result of our commitment to research and development.
"PepsiCo is in a unique position, as one of the world's largest food and beverage businesses, to ultimately source agricultural byproducts from our foods business to manufacture a more environmentally-preferable bottle for our beverages business – a sustainable business model that we believe brings to life the essence of Performance with Purpose."
According to claims by PepsiCo, its Walkers brand has become the first company in the world to display a carbon reduction logo on a consumer product, and has created the world's first fully compostable bag for its SunChips brand.
Coca-Cola produced a "plant bottle" in 2009, 30% of which is made of sugar cane. The drinks company is reported to have reached an agreement with Heinz to produce ketchup bottles made from the new material.