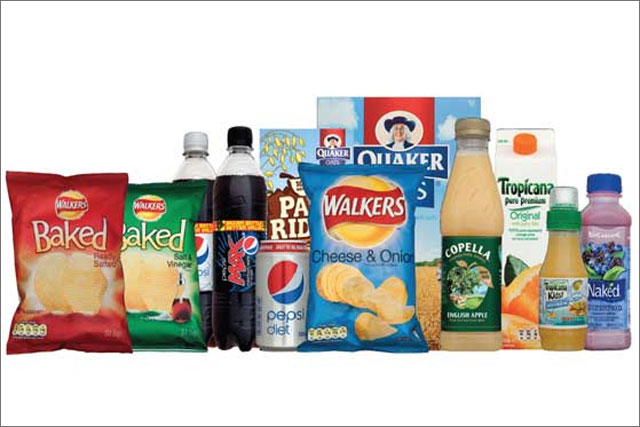 The company has unveiled the winners of its 'PepsiCo10 Europe' initiative, in which 200 firms competed to win £10,000-worth of investment as well as pilot marketing projects with leading PepsiCo brands.
The winners include Roamler, an app that uses a network of consumers to act as a "mobile workforce", enabling them to earn rewards by performing tasks such as creating branded flashmobs.
The first work from the winning companies will reach the market within the next three to six months.
Bonin Bough, PepsiCo's global director of digital and social media, said these technology platforms would change consumer behaviour over the next 12 months.
Although the marketing pilots for each brand are still in the early stages of development, the project is being used as an 'engine of change' across the PepsiCo business.
Potential examples include instant gift text-messaging service ParcelGenie being used to redefine how PepsiCo samples its brands, by allowing consumers to gift products across their social networks.
Bough said technology was the "new driver of creativity" in marketing. "We are seeing a creative renaissance driven by digital, which is creating a new canvas for brands to communicate through," he added.
Bough claimed several trends had emerged from the 200 contenders. These included hyper-local content, niche social platforms and the growing importance of mobile in the marketing mix.
"At some point, the 9bn pieces of packaging we create across our portfolio will be connected to the web," he added.
"The question is how we build platforms to enable us to transform our marketing department to meet this challenge."
The PepsiCo 10
TvTak (France) – www.tvtak.com
TVTak is a mobile app which lets users access additional content about a TV show or commercial they are watching, by pointing their smartphone or tablet at their TV screen for just one second.
SDMV – Slingshot Shopping (UK) – www.slingshotshopping.com
Slingshot is a programme which enables users to add products to their existing online retailers' shopping baskets from third party locations, such as brand websites, Facebook pages or mobile devices.
ChartsNow.mobi Limited (UK) – www.chartsnow.mobi
ChartsNow is a mobile music service.
ParcelPoke, ParcelGenie (UK) – www.parcelgenie.com
ParcelGenie is an instant gift text messaging service, which enables the user to send real products to friends and family by text.
Waxwired Ltd, Flypost (UK) – www.flypost.co.uk
Flypost is a location based game on the iphone which enables users to discover and interact in real-time with live events happening in their city.
Screenreach Interactive Limited – Screach (UK) – www.screenreach.com
Screenreach Interactive is platform allowing consumers to use their smart phone as a device to create real-time two way interactive experiences with public digi-screens or the mobile device itself. For example, consumers could use their mobile phone as a controller to play a game.
Roamler BV (Netherlands) – www.roamler.com
Roamler is an application which uses a network of consumers as a mobile "workforce", enabling them to earn rewards by performing small tasks on behalf of corporations, organisations and individuals.
SoDash (UK) – www.sodash.com
SoDash is a social media monitoring dashboard that uses Artificial Intelligence to help users monitor and interact with their chosen markets.
Shahmoon Limited, Shahmoon TV (UK) www.shahmoon.com
Shahmoon TV uses transferable 46" HD video posters to bring big-screen advertising to small scale shops, enabling businesses to interact with passers-by, feed live information or "tweet" direct to the street.
Sports Team Space, Bluefields (UK) www.sportsteamspace.com
Sports Team Space has developed a project, Bluefields, which is a social network helping hundreds of amateur football clubs across the country to easily manage their leagues, teams and subsidies online.