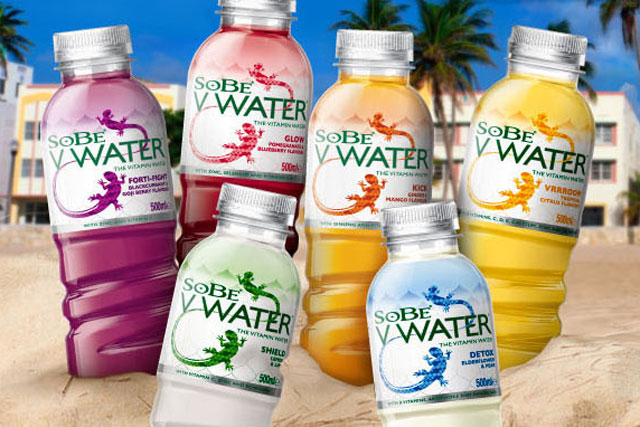 PepsiCo and its UK bottler Britvic are to use the naturally-sourced stevia extract, which was approved by the European Union in November, to sweeten the drink instead of sugar.
The move will reduce the SoBe V Water range's sugar content from 20 grams to zero and its calorie count from 85 to 10 or less.
New packaging will communicate the brand's new low calorie, zero sugar message and PepsiCo and Britvic are planning an outdoor marketing campaign, sampling, in-store and social media activity.
However, Coca-Cola is yet to confirm where it plans to use the sweetener in its portfolio. The company said in a statement: "We are exploring the use of our stevia sweetener in our GB portfolio but have no plans to announce at this time".
Glaceau Vitaminwater, which is the "worldwide partner and best mate" of the London 2012 Games, contains 23 grams of sugar per 500ml serving.
Amanda Thompson, marketing director at PepsiCo UK, said: "SoBe V Water with purified stevia extract has been a great hit in the US and we're excited to launch a version for the UK market and deliver a wider choice in healthier drinks for UK consumers.
"The stevia innovation drove volume by 73% when it was launched in the US and we look forward to seeing it on the shelves here in the UK."
Last month both Coca-Cola and PepsiCo made commitments to the Department of Health's responsibility deal, which aims to cut five billion calories from the nation's daily diet.