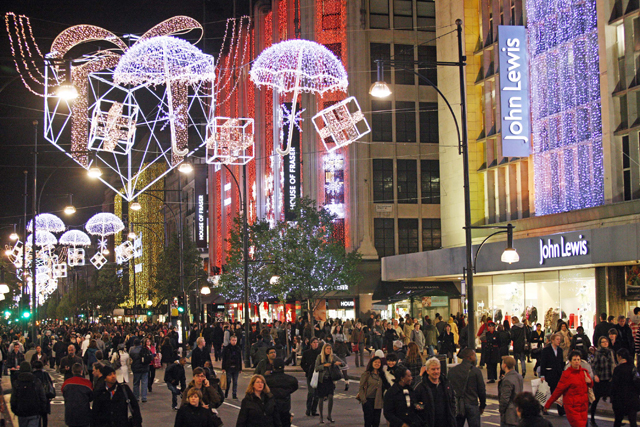 Social anthropologists since Marcel Mauss have taught us that gifts, and gift giving, are best understood as constituted of three primary rules: to give, to receive, and to reciprocate.
These rules find clear reflection in the questions of the day on the high street: what to give, to whom to give it, and when to do so. With the Christmas season on the horizon, the last of these questions is all but resolved. Yet, most consumers continue to puzzle out the "what" if not the "who."
The question is perhaps most perplexing for mothers of adolescents: that finicky segment of the population whose tastes and interests are but an ever-evolving mystery for their parents. Indeed, the pressure is high when more than 80% of global youth polled agree with the statement: "it is important for you to have things exactly the way you want them to be."
We at McCann Truth Central have turned to two of our recent studies - The Truth about Moms and The Truth about Youth - to uncover some potential clues into the magic of the ultimate holiday gift for this demanding generation. As the global intelligence unit of the Truth Well Told agency, we offer you these insights as our gift this holiday season.
In the course of our global study, The Truth about Youth, we found that British youth, like their global peers, had a new framework for the world prompted by the global economic crisis and the Arab Spring. In line with these global forces, British youth expressed that their greatest motivation was Flight, followed closely by Commune and Justice.
Underscoring the importance of travel and escape for British youth, nearly 90% of our respondents agreed with the statement "it's important to travel and experience how different people live."
Now consider the fact that British youth value their passport only slightly less than their sense of smell but more than their cars, televisions, and games consoles and it is clear that travel, escape, and discovery are of primary importance to this generation.
Couple this with the fact that globally, the primary motivator for young people is "commune" and what emerges is an exciting portrait of a generation that values sharing and connecting above all else.
Interestingly enough, in a separate study, The Truth About Moms, we discovered that the motivations of this youthful generation dovetail nicely with the values and practices that mothers extend to their children.
The mothers that we polled globally, almost unanimously, indicated that what they most wish for their children is that they be happy, with 91% of British mothers selecting this as their ultimate wish for their children. Mothers across the world saw this goal as being achievable by being as supportive as possible.
We then presented mothers globally with a list of items ranging from new technology to chocolate and asked them to select what they might treat their children with, whether as a persuasion tactic or a gift. Close to a third of our respondents - a clear majority - selected "spending more time together" as their preferred gift to give.
What do the findings from these two studies suggest about the ultimate gift for today's youth? Combine the youthful desire for flight and mother's preference for more time together and the result might be a family trip to a destination that fulfils everyone's wishes. And, when looking for ideas for such holidays, to whom will mum turn? The mothers in our study said they are most likely to turn to other mothers or to trusted community forums like www.cafémom.com.
Rodney Collins, regional director EMEA, McCann Truth Central

These findings are drawn from two separate studies by McCann Truth Central: The Truth about Youth (2011) findings are based on an online quantitative survey of 7,000 respondents in Mexico, Spain, UK, US, Brazil, China, and India; The Truth about Moms (2012) findings are based on an online quantitative survey of 6,800 mums in the UK, US, Italy, Japan, Brazil, China, India and Mexico. For executive summaries of the studies please visit: www.truthcentral.mccann.com or for more information contact rodney.collins@mccann.com.