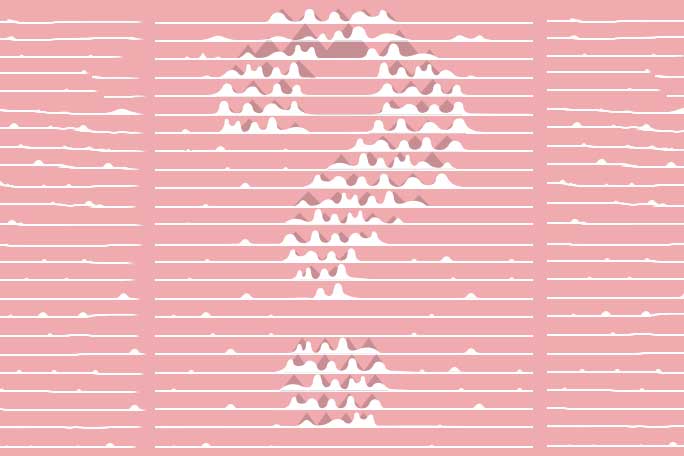 Thanks to its cyclical nature, some veterans believe that the current controversy around pitching will do what it has always done: it will come, it will go and absolutely nothing will change.
Martin Jones, managing partner at AAR, who has worked on more than 800 pitches, is one of the sceptics. "All this talk of the pitch process being dead is hilarious. If the pitch process is run correctly, it's the best way to do it. Agencies love pitching. They love the adrenaline," he says.
Fellow pitch consultant Stuart Pocock, managing partner at Observatory International, agrees: "The market just now is unbelievably quiet. That's why it's become a debating topic again. But it's being raised falsely. My suspicion is that fast-forward to 2025 and we'll be doing the same."
Others beg to differ. They argue that the entire context of marketing has changed and, as such, pitching must evolve. The quietness means that budgets are under more pressure than ever and, as a result, good agencies increasingly won't tolerate poor pitch practice, and if they get a whiff of it, will refuse to participate.
According to research commissioned by Creativebrief, 61% of brands and 93% of agencies want to see change, with 82% of agencies agreeing that they should be prepared to refuse to pitch for an account in order to instigate this change.
Brands that behave badly become the talk of adland. Axa got tongues wagging for having too many people in the room, for instance; Volkswagen for its 18-month process; Dreams for its frequent change of agency; and Huawei for going through pitch processes but failing to actually commission work. These are just a few of the recent offenders.
"What we've been seeing over the last 18 months is a fascinating situation," Charlie Carpenter, Creativebrief's managing director, says. "Lots of clients will go to market to run a pitch thinking that, because the economy is a bit tight, agencies will be hungry for new business. They think: 'If I run a pitch now, I'll have my pick.' But, actually, the reverse is happening: we're entering a time now when agencies are being forced to be more selective with their resources."
This view is backed up by those at some of the top creative and media agencies.
Agencies need to be better at pushing back," Jemima Monies, head of new business at Adam & Eve/DDB, says. "They should say no to pitching during half-term, for example, or in the first week of January. A client who isn't happy to compromise on these things may not be a client you want to work with."
Elsewhere, Larissa Vince, managing director of Saatchi & Saatchi London, says: "We don't pitch over Christmas. We explain why and, more often than not, clients will understand and move the date but often agencies won't ask."
Mike Cooper, worldwide chief executive of PHD, agrees: "We don't do everything. Some don't smell right and it's fairly obvious. You get a feel for a client's attitude to agencies. If it's a 'master-slave' attitude, it's not a good sign."
Carpenter argues that this situation has "never existed before" and that we are entering "a perfect storm", which will necessitate genuine change and viable alternatives to a pitch. The biggest fundamental shift needed, he says, is a shortening of the process at all stages. "No-one has the luxury of time any more," he adds. "Brands need to move quicker than they ever have."
But timing is not just about speed, it's also about cutting down the time for preparation and rehearsal, so that marketers can glean an authentic insight into what it is like to work with an agency in an on-the-fly, agile way, necessary for business today. "There's an artificiality and choreography that creeps into the pitch process when it's too long, which means it's not well designed to emulate a real-life relationship," Carpenter says.
Creativebrief is experimenting with a new model, which involves making a quick decision about an appointment, then working with that agency for a paid trial period of a few weeks. Such fast-turnaround pitches are becoming more common.
"We recently did a pitch in a day and I really liked it because it allowed us to show off the talents and personality of the people who will actually work on the business," Mike Dodds, global president of Proximity, says. "This seems much more appropriate than the rather fake three-week period during which people you may never meet develop work that will probably never run."
Oystercatchers founder Suki Thompson, who is also banging the drum for change, agrees that the process needs to focus on collaboration and being nimble, cutting the flab from around the edges. This has resulted in her company's bold proposal to scrap requests for information and chemistry meetings in some cases.
"If you make agencies do too much upfront, they don't concentrate on the 'exam question', which is how you are going to create an effective way of working together'," she says. "That's where everyone should be concentrating time and effort, not on 130-page RFIs that, frankly, 2% of the audience reads."
You get a feel for a client's attitude to agencies. If it's a 'master-slave' attitude, it's not a good signMike Cooper, PHD
Thompson estimates the traditional pitch process is now no longer suitable for eight out of 10 clients, going so far as to say that Sir Martin Sorrell's exit from the industry has "forced the spotlight" on to the fact that "the old-fashioned network doesn't entirely work any more."
Neither does a process that is not socially responsible or ethical. This has been the hottest topic of conversation at recent Creativebrief events, at which the future of the pitch has been debated. "With things like mental health being massively under the microscope, there's talk of the drain on family life that agency staff shoulder during long, drawn-out pitches," Carpenter says.
There's also been much discussion about how the pitch process, in its current form, perpetuates a lack of diversity, especially at the top, because it favours male participation over female, and because pitching is associated with promotion. The number of female creatives who will not have been put on a pitch over the past year will be 45% higher than the number of male creatives who have not, according to research from Creative Equals.
Reinvention is not just about efficiency, diversity, budgets or bureaucracy, it's also about joy. Some observers claim agencies have lost their spark amid the pressure piled on them by modern marketing. However – as many attest – at heart, they love pitching; it is at their core. And perhaps the industry would be left bereft without some form of showmanship, an element that the pitch has always provided.
Tracey Barber, group chief marketing offi cer of Havas UK, certainly believes this to be the case: "The pitch isn't dead. It's still alive and kicking but the methodology is changing. There is still a huge amount of passion that goes into pitching. It's a marvellous opportunity to demonstrate expertise. The joy of putting on a performance is still there. There would be something missing without it."
The onus is on brands to reignite this spark if they want to get the best out of the selection process. Some are stepping up to the plate. Cooper, for example, describes the HSBC pitch process as "an absolute dream" (and claims he would have said this even if his agency had not won the business). Cooper explains that the process worked so well because the client worked hard to put enjoyment back into a process that has become, in many cases, a chore.
Leanne Cutts, group head of marketing at HSBC, held the briefi ng for the pitch (which she codenamed "Project Sunshine") at the Museum of Brands in Notting Hill, where she talked about her last visit to an art gallery and how it made her feel.
"She said there was far too much negativity around at the moment and she wanted this to be an optimistic, positive, enjoyable process," Cooper says. "The approach was different, energetic, optimistic and respectful."
Indeed, good pitch practice frequently hinges on good leadership from the chief marketer. This might be the strength to say no to having some people in the room, or being brave enough to ditch the traditional format in favour of something more informal that may better suit a brand's needs.
"Having 30 apparent decision-makers in a room shows a lack of leadership," Marc Nohr, chief executive at Fold7, says. "The senior client needs to establish the agenda, drive it and know what he or she is looking for in a complex market. 'Buying' an agency is a skill that needs to be developed, as is knowing how to get the best out of them once you've bought them and it all comes down to good leadership."
If brand marketers can step up to meet this challenge, then reports of the death of the pitch may have been greatly exaggerated.