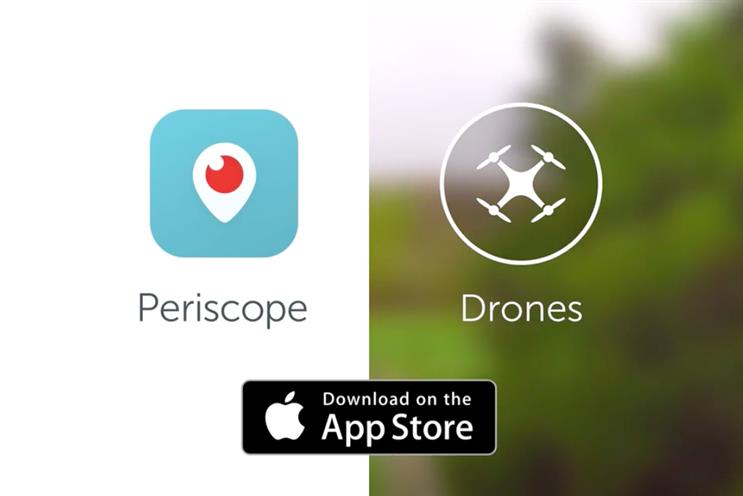 Support for drones will be available from the Periscope iPhone app and the service is adding a search feature for looking up specific livestreams by keyword or topic.
In a statement, Periscope also shared a preview of how it will shift towards a "24 hours approach" as it allows users to save video for up to a day after being streamed live. Last week a beta version was released and the full version will be launched in the next few weeks.
To broadcast from a supported DJI drone, Periscope said, a user must connect their iPhone to the drone's remote and then the video will be automatically pulled in to a Periscope video feed.
Periscope said the new features would be available "in the coming weeks" and posted an example by Zagat, the restaurant reviewer, which shows viewers around a farm in Brewster, New York.
Broadcast from a bird's eye view with drones! Available on iOS soon.https://t.co/J3GfdW4JRX
— Periscope (@periscopeco)
May 9, 2016
Kayvon Beykpour, chief executive and co-founder of Periscope, said in a statement: "We've seen incredible growth in our community and the number of live broadcasts created on Periscope over the past year.
"People are using Periscope to share what's happening in the world around them, so we felt it was time to evolve beyond the restraint of 24 hours and allow this content to stay in the public record."