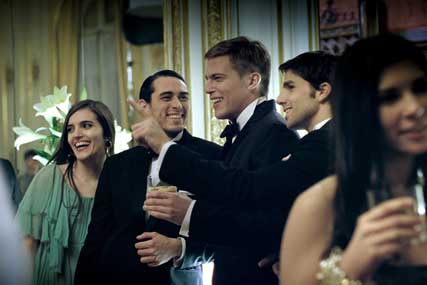 The company has contacted roster and non-roster agencies. Pitches are due to take place within the next two weeks, with an appointment set for later this summer.
The global digital ad account for the Scottish whisky is currently handled by the Aegis-owned agency de-construct, which was merged into Glue Isobar in January.
De-construct has worked on the account since December 2008, and last year was responsible for overhauling the brand's digital strategy, which involved a greater focus on social media and mobile activity. The new strategy was revealed as part of a digital campaign, which also included the development of a global website and a series of online spots.
Euro RSCG London currently handles above-the-line advertising for Chivas.
The agency picked up the global business in May 2008 after a pitch against the previous incumbent on the account, TBWA\Worldwide.
In September last year, Euro RSCG released a TV ad in a bid to help strengthen the brand's position in its key markets.
The commercials, which carried the strapline "Live with Chivalry", aimed to promote the whisky's "exuberant" and "luxurious" traits by highlighting the fundamental values that are important to modern men.