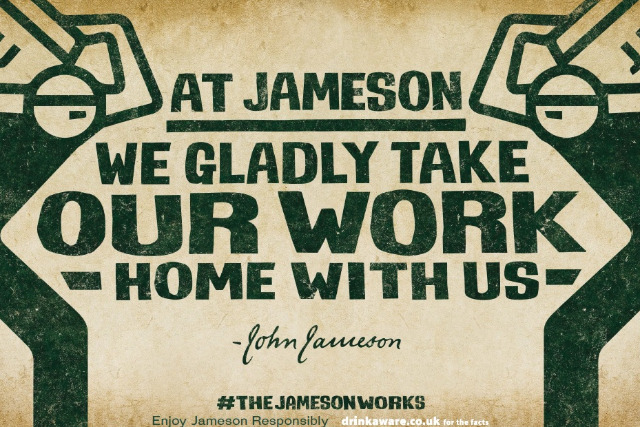 The Irish whiskey brand is launching a platform, The Jameson Works, which will share content about how great craftsmen work. The platform is intended to also act as a hub for people to post stories about their work and to offer and seek advice. Over the next year the brand will look at some of the best work and team up with modern craftsmen to produce original pieces of work.
The initiative is supported by print, outdoor ads and digital activity as well as in-store and in-outlet activation.
Pernod Ricard wine label Brancott Estate is also set to air a new TV ad later this month, which centres on the New Zealand brand's pioneering history, celebrating it being the first winery to plant Marlborough Sauvignon Blanc in the country almost 40 years ago.
Additionally, earlier this month Chivas Regal launched The Venture, a worldwide search for the most promising social entrepreneurs.
Patrick Venning, marketing director of Pernod Ricard UK, said: "It is vital that we invest to create engaging and inspiring marketing campaigns like this for our brands, as we are absolutely committed to driving growth within the premium wine and spirits categories for our customers.
"Consumers vote with their feet and our marketing campaigns aim to drive demand and awareness in and outside the realms of the store or venue. The right approach for us is to look at the essence of each brand and ensure they truly resonate with customers and build brand loyalty for our brands."
Read next