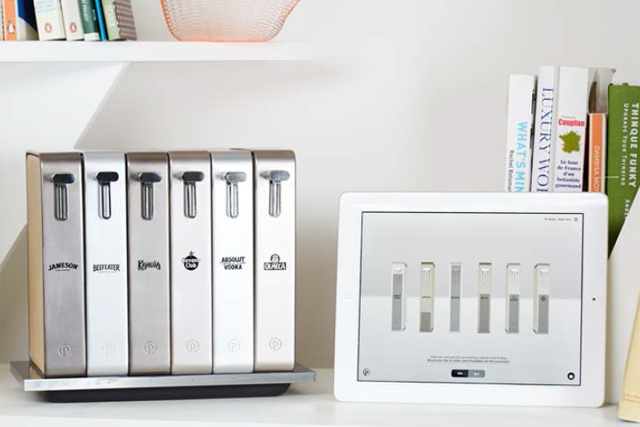 The idea, named Project Gutenberg, was revealed at an innovation day held by the company yesterday.
It introduces the idea of a "library" of book-shaped containers that hold a sealed bottle of spirits, which are set on a platform connected to a computer. It will supply services such as: home delivery, which will automatically be triggered according to the container's level; tutorials about mixology; and personalised offers.
The idea has been conceived and developed by Pernod's Breakthrough Innovation Group (BIG), a unit set up to uncover ground-breaking innovation.
Alain Dufossé, BIG's managing director, said: "We are still only at a very early stage of the project but the potential of dedicated products, services, personalised offers and experiences is infinite."
Pernod now plans to trial Project Gutenberg in major cities around the world before a full launch.
Project Gutenberg was one of a hundred innovations presented by Pernod Ricard at its second Innovation Day where the central theme was "The Conviviality of the Future".
Innovation has been a central strategic focus of Pernod Ricard for almost four years. There are currently more than 350 projects undergoing development, and innovation accounts for almost 25% of organic sales growth.
Pierre Pringuet, Pernod Ricard's chief executive, said: "The conviviality of the future is a connected conviviality: mobile, instant and exponential, with its main vehicle for dissemination being the digital revolution.
"We have never had so many digital friends. But ultimately, this conviviality must first and foremost allow us to come together to share new consumption occasions with new friends."