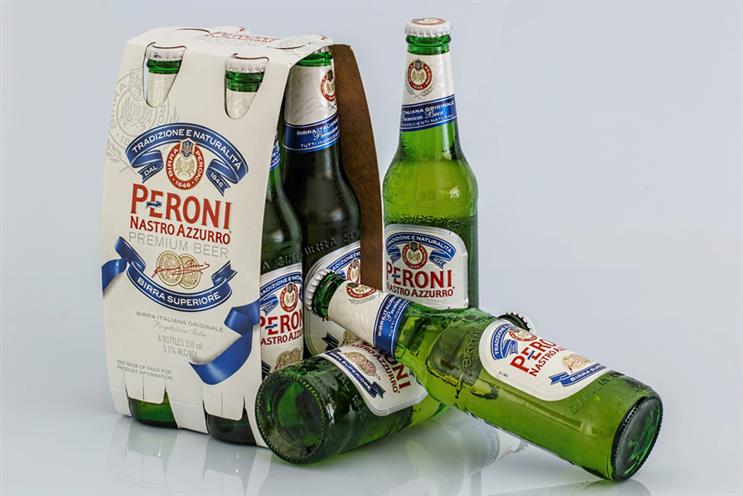 The final price of the deal, announced yesterday (April 19), has not been disclosed, but Asahi made an offer of €2.25bn (£1.8bn) in February.
The three brands are among those that AB InBev, the world's largest brewer, is set to gain from its takeover of its rival SABMiller. That deal, agreed last October, is worth £68bn, making it one of the five biggest acquisitions in corporate history.
Analysts believe AB InBev's main motivation for the takeover, which is due to complete later this year, was SABMiller's strong position in developing regions like Africa, where it is underrepresented.
As a result, it has sought to smooth the deal's passage through regulators by offloading some of SABMIller's empire. By November it had agreed to sell SABMiller's stake in American brewing partnership MillerCoors to the other partner, Molson Coors, for $12bn.
In Europe, AB InBev was faced with being in a position where it owned many of the market's biggest premium lagers, including Stella Artois, Beck's, Budweiser, Corona, Peroni and Grolsch - a situation likely to upset competition watchdogs.
The deal with Asahi will avoid this outcome and create a new major player in the European market.
How important are these brands?
Peroni will be an especially valuable asset to Asahi as it has successfully cultivated a highly premium brand image, and sells for a much higher price than its mainstream lager rivals.
Grolsch last year marked the 400th anniversary of the brewery's founding.
The deal also includes London's Meantime Brewery, which was only bought by SABMiller last May. That sale caused major controversy among its fans, many of which believe that a defining criteria of a 'craft' brewery is that it is independently owned.
The same passions were inflamed in December when AB InBev itself swooped for another high profile London craft brewer, Camden Town.
AB InBev is keeping hold of some of its new properties, however - these include Czech brand Pilsner Urquell, which enjoys huge prestige thanks to its status as the first pilsner beer.
Asahi currently sells its flagship beer, Asahi Super Dry, in the UK through importer Shepherd Neame.
The brand last month debuted the 'Asahi Slow-Mo Booth' consumer experience - a slow-motion video booth which lets beer drinkers experience what it's like to be inside a pint, including firing 100 ping-pong balls at them in imitation of foam.