Peroni Nastro Azzurro "Italian made"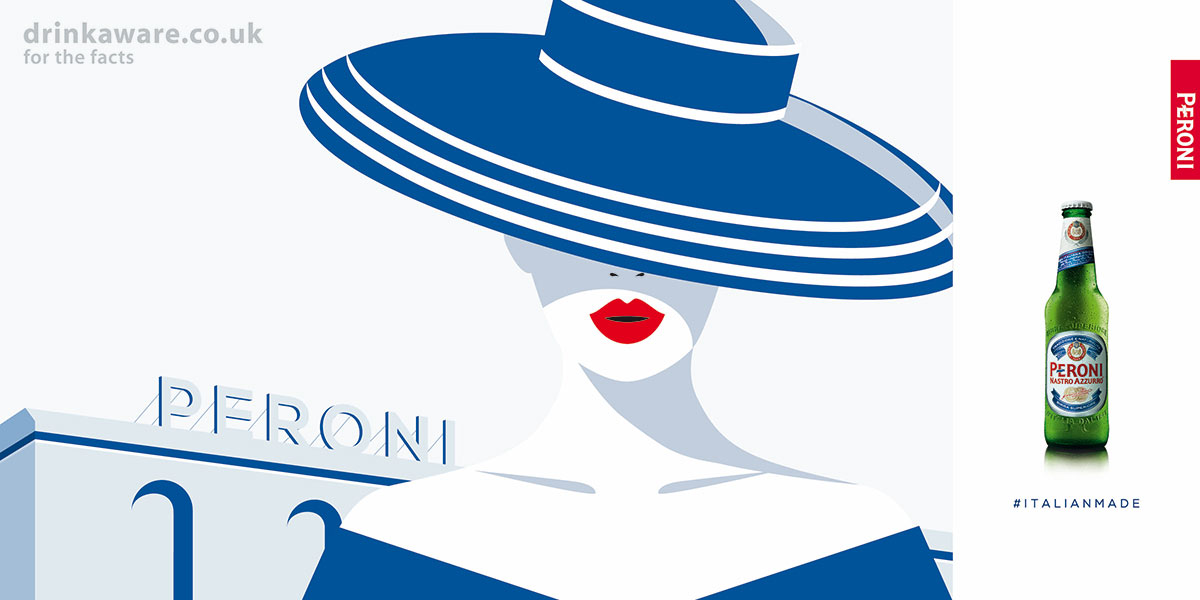 Peroni Nastro Azzurro harks back to its Italian heritage in an outdoor campaign, created in-house, that's reminiscent of French illustrator Malika Favre's style.
The beer brand again uses a female protagonist but, this time, the heroine is painted in bold blue, white and red images by Berlin-based designer and illustrator Yordanka Poleganova. The executions will run on outdoor sites in London, Manchester and Edinburgh. They will be followed by a social media campaign accompanied by the hashtag #ItalianMade, which will tell the brand's story. The work was written by Richard Ward and art directed by Mark Ross.