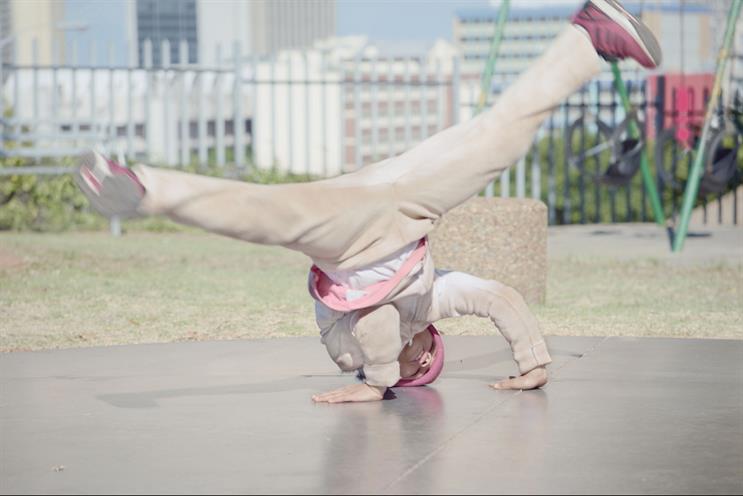 The new ad, which was created by DLKW Lowe, is called "breakdancing girl" and fits within the Unilever brand's existing "dirt is good" position.
The spot opens on B-Girl Terra playing hopscotch in the park. When a beat kicks in Terra starts break dancing, getting her tracksuit dirty in the process.
At the end of the spot, the young dancer starts spinning on her head and when she stops her clothes are pristine again. The end line is "powerful stain removal with every spin".
The 50-second ad has already run in France and Switzerland and will break in the UK, Spain, Portugal and Denmark later this month.
The work was created by Ben Evans and Adam Sears and directed by Nadia through Academy.
Alex Okada, a global creative director at Mullen Lowe Group, DLKW's parent, said: "The power of the idea resides in its simplicity – a highly enjoyable visual connection. It's the first example of a new direction and campaign that will be launching for the brand soon."
B-Girl Terra first became known in 2013, when footage of her performing at the Chelles Battle Pro competition in Paris was put on YouTube and attracted around three million views within a week.
She later appeared on Ellen Degeneres' show and performed at Glastonbury earlier this year with the soul collective Platoon.