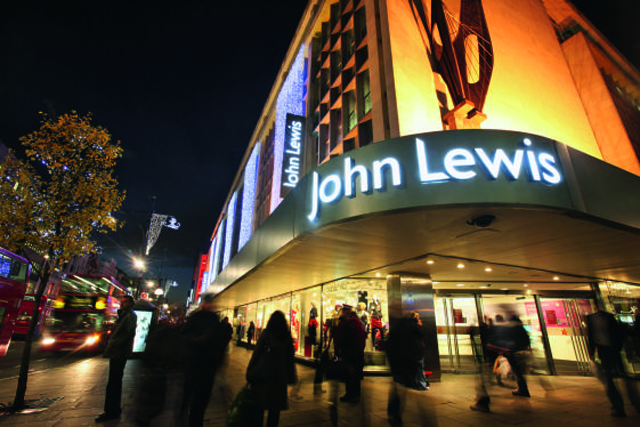 As I've said many times before, big data and the ability to analyse it and respond to it in real time, is, I believe, the most important development in the marketing industry for a very long time.
The benefits and opportunities it provides in terms of creativity, reach and engagement, is hugely significant. Whether we like it or not, the current economic turbulence means we are working in a pressured environment where every penny needs to be accounted for and justified. As such, the ability to prove ROI is invaluable.
With the right tools in place, brands of almost any size are able to harness the potential growth that big data offers. Retailers in particular are using various forms of analytics not only to monitor and optimise marketing campaigns, but also create engaging and personalised shopping experiences across their digital platforms. These brands are using the data available to them to transform themselves into integrated, multichannel businesses, resulting in increased customer engagement and conversion.
When we walk into a shop or a restaurant, or almost any other aspect of life in the real world, we appreciate the personal touch - being treated as an individual and not just another customer goes a very long way. The benefit isn't limited to the customer; the brand also benefits from increased spending and loyalty from making the consumer feel welcome, comfortable and appreciated.
This outcome can be applied when interacting with brands online. Until recently, the extent of digital personalisation was limited to little more than a "welcome back". Today, the picture is very different as evolving technology allows organisations to harness the potential big data has to offer to improve personal online experiences. Indeed, savvy marketers have at their fingertips a huge variety of information about their customers, which they can use to create a unique, targeted online experience. As a consumer this means we are now more likely to come across articles, ads or products that are of interest to us, based on our previous online activity or our location.
Personalisation is not restricted to ecommerce. In fact, many major organisations are recognising the value of using the same technology to improve internal communications with colleagues. There is great potential for businesses, particularly big enterprises with multiple business units and locations, to build internal platforms using a similar approach to their customer-facing websites.
There are obvious benefits for making sure employees are served, or can easily find, relevant company information - whether on email or through a company intranet. Time-saving and a better understanding of the brand would most likely top the list, but there are also opportunities to connect staff across a business to create a strong community and help align teams to objectives and corporate philosophies.
Adobe Analytics: maximising data
Using Adobe Analytics solution within Adobe Marketing Cloud optimises experiences for web and mobile customers by improving data collection, sharing, and analysis. The results include:
Monitored and optimised marketing campaigns

Increased customer engagement and conversion

Centralised customer interaction data from multiple channels

The creation of segmentation reports
Adobe and the John Lewis Partnership
The John Lewis Partnership (JLP), which operates the John Lewis and Waitrose brands, is one retailer leading the way in big data analytics. It has used the information available to it to completely revolutionise the way it operates, externally and internally.
The company uses Adobe Analytics within Adobe Marketing Cloud, which delivers marketing reports and ad hoc analytics, and integrates with various marketing applications via data connectors. With Adobe Analytics, JLP can learn more about its customers' buying habits and then adjust online experiences to drive engagement and conversion.
"Adobe Analytics is at the heart of our marketing efforts. It gives us insight into KPIs and provides us with the tools to monitor and optimise marketing campaign performance," says Bhavin Shah, web analytics and optimisation manager at John Lewis. "Our initiatives are supported at every stage by Adobe Marketing Cloud."
When the company relaunched its John Lewis website this year, it used the reporting, testing and attribution capabilities in Adobe Analytics to guide page design. Based on data from pages that performed well, it optimised the design and experience on other pages to help drive engagement. The real-time reporting and analytics also made it possible for the team to quickly detect and remedy any drops in conversion post launch.
Optimising digital market strategies
Mobile marketing is also emerging as a key channel for the organisation, with the team managing both traditional and mobile-optimised sites.
Adobe Analytics helps John Lewis figure out what customers are doing and how it fits into the big picture.
"We know there are a lot of people using mobile phones for research and then shopping on the main website," says Shah. "We use Adobe Analytics to apply unique visitor IDs across the two websites, so we can compare and respond to activities across all pages."
Overall, 39% of traffic across both sites is from mobile devices, with 16% going directly to the mobile site, and 23% of the traffic coming from tablet users who are directed to the traditional site.
The proportion of traffic coming from mobile devices has been increasing rapidly over the past two years, and will inevitably increase further in the future.
Getting personal
Reaching customers and providing them with an enriched online experience has not been the only objective of the company's marketing team. The unique way in which the John Lewis Partnership is organised, means it takes a radical approach to business, focusing first on the success and happiness of its staff. Its 84,700 permanent employees are Partners, who have a voice and share in the business' benefits and profits.
With so many Partners, technology is essential to help us engage everyone, especially as the company grows
Andrew Moys, director of communications, John Lewis
As equal members of the Partnership, Partners tend to be more involved and interested in news about stores, products, or the company as a whole, making timely, engaging communications vital. As a result, the company has transformed its intranet from a collection of documents and web pages into a powerful, highly personalised company resource.
The Partnership uses Adobe Experience Manager, part of Adobe Marketing Cloud, both for the intranet and the company's public websites. That means staff members can access the company's intranet via tablet, mobile device, or desktop with the same level of personalisation, convenience, and accessibility as customers on the web.
When Partners access the new intranet, they are presented with a dynamic, location-aware gateway page highlighting the most relevant information for their division. A John Lewis Partner from Leicester, for example, will find news about John Lewis plans and events in their city, rather than an article about upcoming changes in Waitrose stores, giving them the best possible personal experience.
"With so many Partners, technology is essential to help us engage everyone, especially as the company grows," says Andrew Moys, director of communications at John Lewis Partnership. "Our new intranet enables us to scale and maintain a strong connection between Partners and the company - no matter where everyone is."
How to harness the power of the intranet
1. Speak to your employees about what they need and want from the platform
2. Provide clean, personalised gateway pages that simplify finding relevant information
3. Empower authors to publish up-to-date information
4. Save authors time by providing a selection of approved images and video that can be added to a page through a simple drag-and-drop interface
5. Optimise it for mobile to allow staff to access the intranet whenever or wherever they need it
6. Remember, it's not just about creating a pretty site; your intranet will only ever be as good as the content, so ensure it is of a high quality with regular delivery
---
To find out more on how Adobe Marketing Cloud can help your business use its big data, please visit
us at www.adobe.com/uk/ and @AdobeMktgCloud