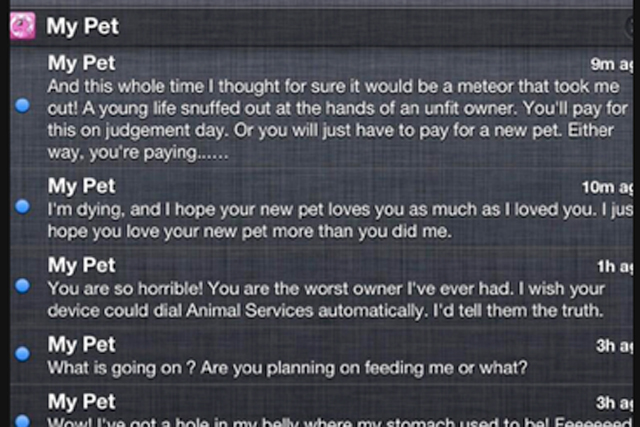 Mobile marketing company Urban Airship has released a study into bad practice for push notifications, and found a particularly twisted example in a children's app.
The offending app, called My Pet, sent messages to a nine-year-old girl to coerce her to feed her virtual pet, or spend money (real money) buying a new one.
Messages included calling her an "unfit owner", threatening to contact animal welfare, and other messages like "I thought you loved me" and "you'll pay for this on judgment day".
The girl's mother, based in Bedfordshire, said the techniques "horrified" her and "resembled cyber bullying". Quite right too.
(Click the image on the right to enlarge)
Got a diary story? Email louise.ridley@haymarket.com