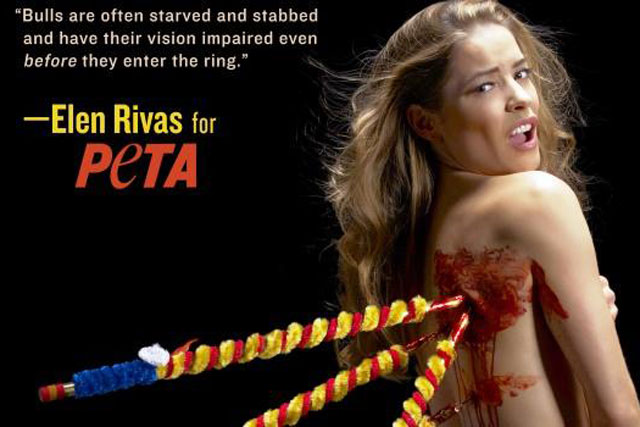 A number of UK-based agencies have been contacted regarding the work; however, it is not known whether a formal pitch process will follow.
It is understood that Peta wants an agency to create a digital campaign to help it recruit supporters in the UK.
The organisation usually creates the majority of its advertising in-house, but is keen to work with an agency with greater digital expertise.
Among the Peta campaigns to court controversy in recent years was a press ad looking to dissuade tourists from going to bullfighting when they visit Spain. The spot saw Elen Rivas, the former girlfriend of Frank Lampard, posing naked with four bullfighting banderillas piercing her back.
Another Peta ad, launched last year, highlighted the use of bear fur in the iconic headwear worn by soldiers guarding the Queen.