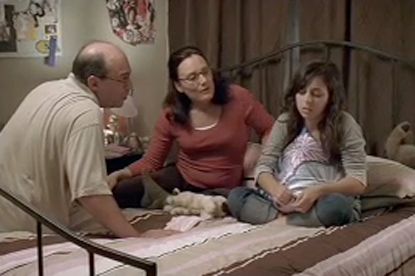 The ad, which can still be viewed online, makes a tongue-in-cheek comparison between teen sex and the spaying and neutering of the dogs and cats that are crowded together in animal shelters.

The advertising authority Clearcast rejected the charity's request that the ad be aired in the UK and deemed it unacceptable on the grounds of offence.

The 30-second spot, which has been shown in the US, features a teenage girl being encouraged to have unprotected sex by her parents. They respond to her fear of pregnancy by assuring her that any subsequent offspring could be left at a shelter or on the streets.

The ad surmises that neither parents nor pet owners should advocate this treatment and urge viewers to always spay or neuter their animals.