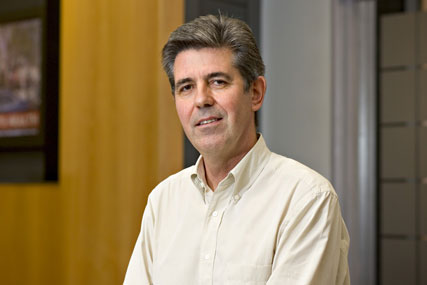 Buchanan, COI's deputy chief executive, is stepping down at the end of this month after 16 years at the organization.
Buchanan joined COI from the ad industry, after stints at Publicis Groupe and Saatchi & Saatchi. At COI he introduced the system for benchmarking prices against recognized industry averages, delivering savings for the government of around £1.4 billion.
Mark Lund, COI's chief executive, said: "Peter has been a wonderful colleague and counsel for me. He represents some of the very best values of COI and has been a terrific touchstone and bridgehead between government and the industry. He will be much missed."
Buchanan added he'd had "16 wonderful years working at the heart of COI". He is now thought to have signed up to run a crucial, but secret, creative project for COI next year and will complete the planned payment-by-results project before he bows out.
Meanwhile, the prospects of handing over all government advertising to an American-style Ad Council in Britain appear to be fading as ministers look at other options.
Cabinet Office officials are understood to have advised ministers that the United States ad market is very different to the UK's and that its council could not easily be replicated here.
Ministers say they may now opt for a "middle way" in which some principles of the US model are introduced – such as sponsorship or partnership deals with advertisers. But other public campaigns, including armed services recruitment, would continue to be government-funded and controlled.
Although no final decision has been made, such a system could see COI survive, possibly in a slimline form.