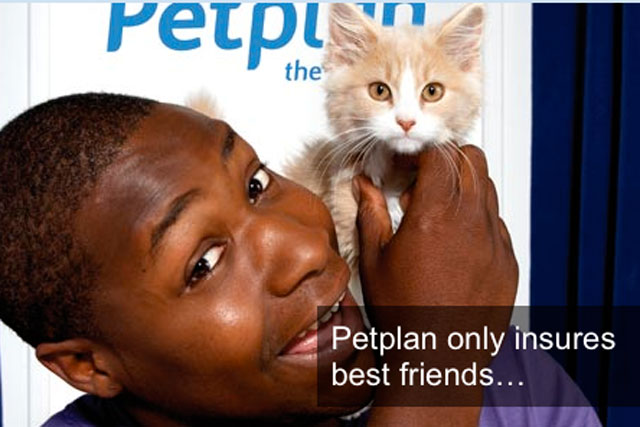 The main task of the appointed agency will be to build on the values of Petplan's brand for consumers. The company has previously concentrated mainly on direct response advertising through agencies including Watson Phillips Norman and the digital shop Pancentric.
Petplan is working with the AAR on drawing up a shortlist ahead of a pitch, and an appointment is anticipated before the end of the year.
Isabella von Mesterhazy, the head of marketing at Petplan, said: "We are market leaders within our sector and we are now seeking an agency to help us with the next stage of the brand's development."
Petplan is the biggest provider of animal health insurance in the world.
Established more than 35-years ago, it is part of Allianz Insurance, one of the largest general insurers in the UK.