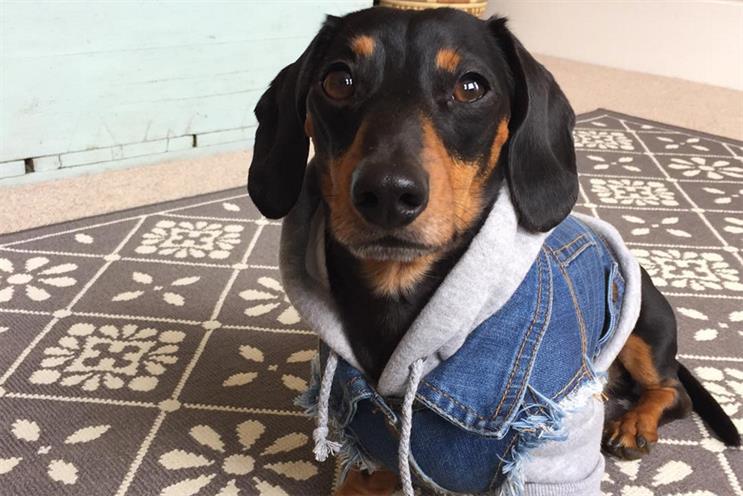 Developed by digital performance marketing agency iProspect Manchester, the concept took two months to execute and involved sister agency Carat Media as well as video production company The Gate.
iProspect sourced a variety of celebrity pets including Instagram stars:
I had an awesome time at the @petsathomeuk #PetsParty and now it's your time to join in the celebrations! Just make your own party video and send it into their tumblr page http://petsathome25.tumblr.com/submit-pet #LetsPartyTogether ????
?????????? Hippity hoppity Hippity hop! The Easter bunny has no time to stop! So much to celebrate, the start of spring! And all the life the sun will bring! A time to be thankful, a time for joy! Time for extra chocolate or a cuddly toy! May your day be filled with laughter, Have a happy Easter and every day after! ?????????? - Facebook : Acorn the Bunny ??
Facebook favourites The Magnificats also participated in the video for the birthday campaign. The agency also built a dedicated Tumblr page to host the content including videos and gifs.
Following on from previous #MyPetMoments adverts, the new campaign will see Pets at Home encouraging customers to submit videos of their pets. The best user-generated content will be included in the official 25th birthday video, which will go live on ITV Player on Monday 18 April (5pm), the week of the retailer's official birthday. Customers whose pets are chosen to be in the video will also receive a £10 voucher.
A spokesman for Pets at Home said the firm wanted to create a campaign that would encourage participation.
He said: "We loved iProspect Manchester's idea of teaming up with some of the UK's biggest social media stars to help us kickstart the campaign and they didn't disappoint us.
"Their performances in the teaser video were very cute and entertaining and their involvement in the campaign has already created a lot of buzz and excitement among their followers. Content submissions are already flooding in and we're excited to see what the final birthday video looks like on 18 April."
This article was first published on prweek.com.