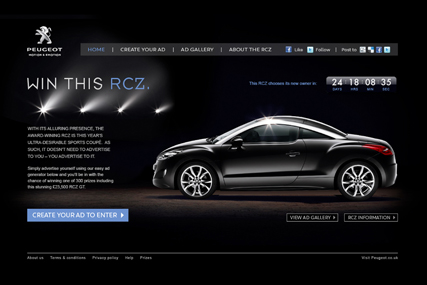 The 'It chooses you campaign', based around a RCZ Facebook page, invites drivers to create classified car ads advertising themselves, as part of a competition to win an RCZ. The campaign has been devised by EHS 4D Digital.
Consumers are able to use Facebook Connect to create the ads, while they can find more information on a dedicated microsite, Itchoosesyou.co.uk. Peugeot will feature the most original entries in a forthcoming online banner ad campaign, set to launch after the 11 June deadline for submissions.
Andy Goodall, internet marketing manager at Peugeot UK, said: "The RCZ Facebook competition will engage the audience, keeping them interested and excited, using street-casted online ads, viral videos, emails, and then using online ads featuring real entrants among all entries to win the stunning RCZ."