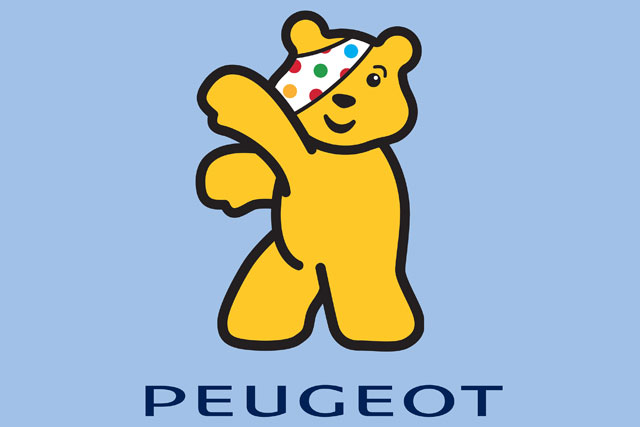 Peugeot is using an image of the charity mascot to replicate the pose of its longstanding lion logo.
Digital agency CMW created the campaign, which includes Pudsey-branded full-page ads in The Sun, Metro and The Times that will be supported by a "Pudsey takeover" of the car brand's social media properties.
Money will be raised for the charity by the Pudsey's Dream Wheels online game, which allows users to design their own car and make a small donation and enter their design into a competition to win a Peugeot 208.
Rival automotive manufacturer Honda is helping raise money for the charity by selling the motorbike ridden by Daniel Craig in the latest James Bond movie, 'Skyfall', on eBay.
The modified Honda CRF250R motorbike is currently being auctioned on the site and featured in the opening scene of Skyfall where Bond rode across the top of the Grand Bazaar in Istanbul.
Bids for the bike will be open until midnight on Thursday 22 November with Honda hoping tens of thousands of pounds will be raised for charity via the auction.
Meanwhile, retail brands including Selfridges and Paul Smith are also supporting the Children in Need fundraiser.
Selfridges is selling a 10-inch version of Pudsey featuring an S-embossed t-shirt and yellow eyepatch, while designer Paul Smith has designed a Pudsey, which was auctioned at Christies yesterday.
Children in Need is running its flagship fundraising show tonight on BBC One and comes at a time of crisis for the broadcaster as it battles to cope with the fallout from the Jimmy Savile paedophilia scandal.
Follow @mattchapmanuk