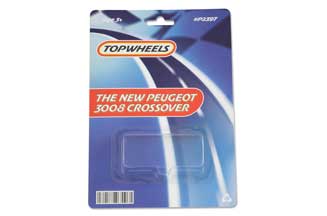 The mail pack, which is designed in the style of toy packaging, has been created by CMW and uses the tagline 'One car you can't fit in a box'.
The packaging does not contain a car, in an attempt to illustrate to recipients that the 3008 Crossover does not easily fit into any traditional category. The mailer is designed to encourage recipients to request more information about the model and book a test-drive at their local Peugeot dealer.
The activity targets people with young families and 'empty-nesters' - people with children who have left home. Consumers who take a test drive get the opportunity to win a £280 family break voucher for Center Parcs.